And the nominees are…..
All Senior Spirit Awards and Class Court winners will be announced Friday, Oct. 4 during the pep rally.  Senior King and Queen nominees will be presented at halftime of the football game with the winners announced immediately after.
This year's Homecoming Court nominees are as follows:
Freshman Lord:
Jeffrey Jonke
Steven Prudhomme
Cal Cranfill
Bryce Branch
David Goodroe
Freshman Lady:
Jordan McRae
Natalie Frauenheim
Emily Weichel
Abigail Barfield
Sophia Herran
Sophomore Duke:
Jeremiah Barth
Austin VanWagonger
Lane White
Matthew VanSmith
Austin Mitchell
Sophomore Duchess: 
Morgan Garrett
MacKenzie Patrick
Elyse Gaccione
Juila Vastano
Abby Martin
Junior Prince: 
Adam McDaniel
Avery Flessner
Hunter Pfaff
Chase Tucker
Matthew Keywork
Junior Princess:
Andrea Colon
Emmaline Stockton
Gracie Berrett
Katie Curry
Kate Hawley
Senior Homecoming King: 
Julian Fields
Tim Rekieta
David Rousey
Bryce Lusby
Mick Ellis
Senior Homecoming Queen:
Kassidy Cox
Stefanie Lewerenz
Emma Broussard
Julia Carder
Elaine MacQuilkan
The nominees for Senior Spirit Awards are as follows:
Mr. Fine Arts:
Garrett Northcutt
Jonathan McInnis
Chochy Luce
Douglas Laman
Mark Scott
Miss Fine Arts:
Meredith Bergwall
Farren Barnett
Rebecca Bradley
Kelsey Pedigo
Krista Reyna
Mr. Athlete:
Daniel Sefcik
Chochy Luce
Grant Jarvis
Jordan Reed
Mick Ellis
Miss Athlete:
Shani Rainey
Abby Tedford
Katelyn McKenzie
Cassie Conarty
Autumn Keefer
Mr. Lovejoy Graduate Profile:
Alex Hopkinson
Tate Locklear
Cole Tedman
Ben Minissale
Sam Victor
Miss Lovejoy Graduate Profile:
Liz Schasel
Lindy Leggett
Monique Pages
Abby Holmes
Amanda Woodruff
Mr. Most Spirited:
Daniel Sefcik
Chochy Luce
Quinn Havens
Riley Bevan
Kevin Inman
Miss Most Spirited:
Stefanie Lewerenz
Jessica Parrott
Riley Goodell
Autumn Keefer
Katelyn McKenzie
About the Photographer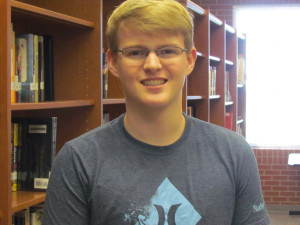 Ben Prengler, Photo Editor/Business Manager
Benjamin Prengler has many titles: President of Student Council, President of the Class of 2015, professional drummer, and photojournalist. Through the...