House Bill 5 sets new graduation standards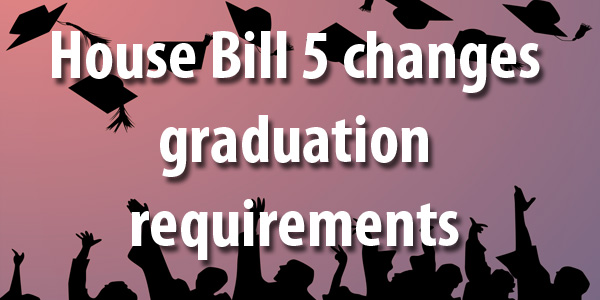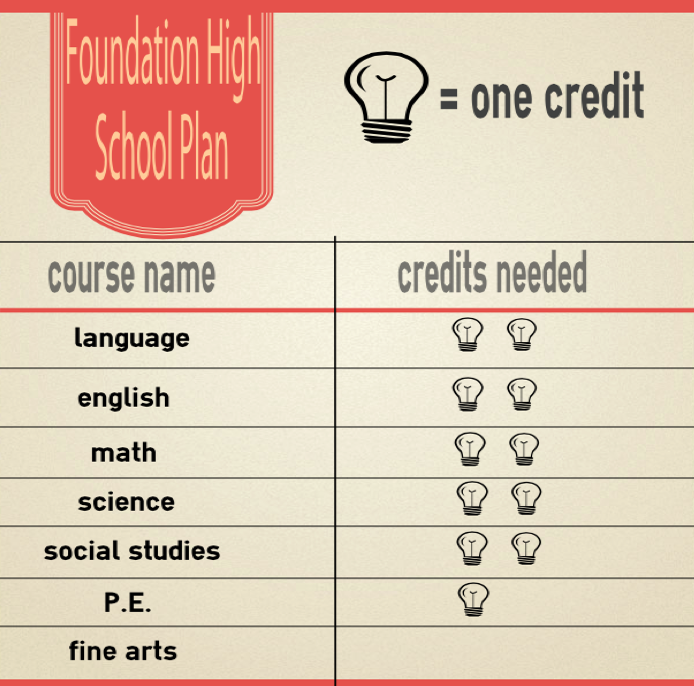 Graduating from high school is about to change due to the new requirements starting with the 2014-2015 school year, although not all students will experience these changes.
The new change is a result of House Bill 5, a recently signed bill passed by Texas Legislature and signed by Governor Rick Perry.
House Bill 5 creates a plan that allows students to graduate under different circumstances. This plan is called Foundation High School Plan and starts with this year's freshman class.
The biggest change is that it requires only two language credits with no fine arts credits needed.
"Being a fine arts teacher, I feel like not requiring fine arts invalidates why I'm here,"  dance teacher Jennifer Willis said.  "There have been studies that show how fine arts help with critical thinking, and problem solving, and I feel like not having students required to think in a different way, and just to sit through core classes isn't beneficial in the grand scheme of the world."
Here on campus, many students strive for the distinguished plan, hoping to graduate with honors, but House Bill 5 has altered the look of the school's most chosen graduation path.
The credits are the same as far as core classes, but then things change.  Instead of three language credits, freshman will need just two.  On the elective side, there's a slight increase as freshman will need five elective credits rather than the current four and a half.
Most students would be happy about this change, but there is a catch. Only this year's freshman will be able to choose two or three years of language.
"I think this is unfair to all the older kids, everyone should have to do the same about of credits," sophomore Will Wise said.
While some kids feel cheated, others don't mind the change.
"I don't mind since I really enjoy my french class," sophomore Blair Lang said. "I plan on doing it all four years of high school."
That's the type of thinking the school is trying to promote.
"House Bill 5 is really the state just lowering its standards, although that is what is happening in other schools, here at Lovejoy High School, we will still strive to be exemplary, and our standards will not be lowered," principal Gavan Goodrich said.  "We will continue to encourage our students to exceed expectations, because that is what colleges are looking for; the students that stand out."
About the Writer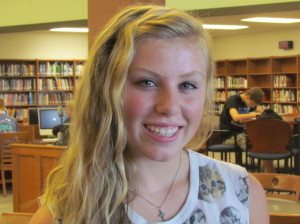 Alyson Sudak, Staff Reporter
Alyson Sudak is a sophomore who spends her time cheerleading, running track, and reading majestical amounts of books. She enjoys flying through the air...