An Ivy League Venture for the Debate Team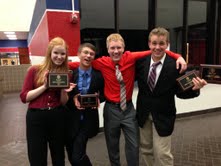 Although in its nascency, the Leopard Speech and Debate team has grown and excelled quite quickly in recent years. The team began just a few years ago and now has more than seventy students involved and is in the top twenty five percent of all teams in the nation.   A paramount depiction of the teams growth is revealed in the invitation to an exclusive tournament at Yale University. This is a very exciting opportunity for the team and the students attending.
"We received an invitation from Yale to come to the tournament, we were invited because last year we earned a huge amount of points through the National Forensic League," debate team coach Tami Parker said.  "According to their rankings, we are in the top twenty five percent of schools."
For the debaters selected to go, the tournament is a huge opportunity and source of excitement.
"Besides a few past students going to nationals, this is our first out of state trip," Tami Parker said. "The debaters are very excited and very nervous."
The nineteen students selected to go on the trip have been planning and preparing all summer.
"We met a few times of the summer to work," junior Bryce Broomham said, "A week before school started, we all met here and worked on our cases and our pieces."
The trip is six days with the team leaving here Wednesday, September 18 and returning September 23.  Many of the students are very excited to see the university's campus.
"I'm going for the experience," junior Sam Walleart said, "I get to go to a place I've never been and see a campus I've never seen."
Although individual students have competed outside the state before, this is the first time the debate program has competed as a team beyond the borders of Texas.
"Because this is a national tournament, there will be many talented teams," Parker said. "There will even be international teams, so thats a lot of pressure for our team."
About the Writer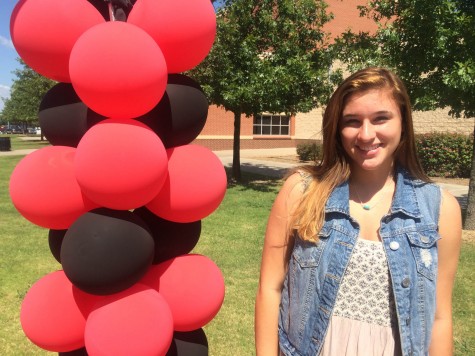 Michelle Stoddart, Managing Editor
Michelle is a junior who is deeply involved in activities both in the school and out of the school. As Captain of Extemporaneous speaking for the Debate...