Football debuts another new uniform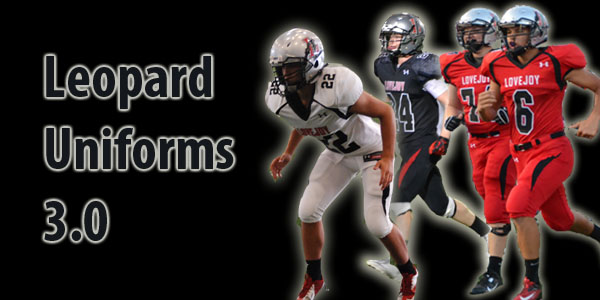 New and alternative uniforms are the latest football fashion and the Leopards are part of the trend.
Debuting an all black uniform with digital camo on the shoulder pads in the home opener against Frisco Heritage, most students like the new look.
"I like them a lot," sophomore Abby Martin said.  "I think it's cool to have something new than what we've had in the past."
Along with the new uniforms came new chrome helmets.
"I like the helmets because there was a nice contrast, they really brought out the school colors," sophomore Mallory Palmquist said.
On Leopard Friday, the team showed off their second new uniform, red on red.
"It looked good, it was really flattering," junior Claire Becker said.
The coaching staff decided last year that it was time for a makeover and began to discuss new uniforms and helmets and the players couldn't have been more excited.
"I love the new uniforms," junior Chris Pruhomme said. "When the coaches told us last year that we were getting new uniforms we were pumped. We look so intimidating especially in the black. Our red and white ones are sick too and we can't wait to let everyone see the white."
Those white uniforms will be unveiled at the Thursday, Sept. 12 game against Frisco.

Loading ...
About the Contributors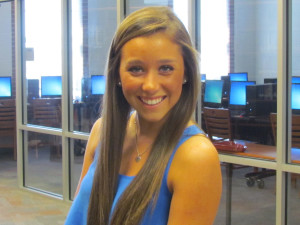 Jessica Parrott, Sports Editor
Jessica Parrott is a senior, meaning she not only runs the sports section of The Red Ledger, but also the school. With her best friend and fellow staff...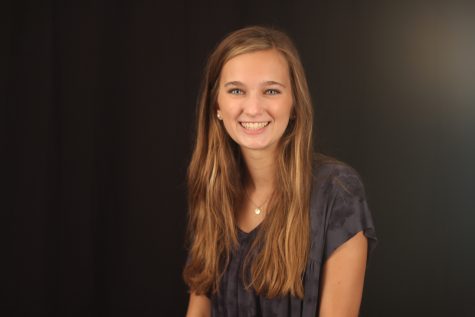 Jillian Sanders, Editor-in-Chief
Jillian Sanders is a senior, 18 years old, and a lover of many things. She loves writing, playing the piano, reading, being outside, Younglife, and choir....