Star struck: a tale of tweets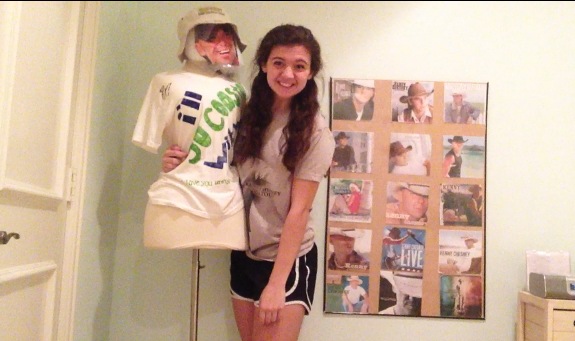 For many people, Twitter can be something of a status symbol: the number of followers versus the number of people they follow, who they follow, and most importantly, who follows them. Although many people obsess over which of their peers follows them, sophomore Morgan Almy is more worried about her former follower, country music superstar, Kenny Chesney.
"The night after his album came out, I was tweeting him, hoping he would retweet it, because he'd been retweeting a lot of other fans. I'd tweeted him about twenty times, and then my phone buzzed, and it said that Kenny Chesney was following me," Almy said.  "At first I thought it was just a fake account, but I went and saw the blue check mark by his name. I was freaking out, I was running around my house screaming."
It was a reaction rarely seen from the relatively quiet 16-year-old girl.
"Morgan was upstairs screaming like I'd never heard her screaming before," mother Renee Almy said.  "Her brother had already seen it on Twitter, and explained that he'd just followed her. We couldn't believe it, and we were so happy for her."
Morgan has been a fan of Kenny Chesney for several years, even owning signed hats and a shirt from him.
"In eighth grade, I was supposed to have a meet and greet with him, but you had to be 21, so my friend's parents met him,"  Morgan said.  "I had made a shirt for him to sign, but he messed up on that, so he signed two hats for me, too."
On May 11, she saw Chesney's concert at Dallas Cowboys stadium with two of her friends.
"She was so excited, at first she was screaming super loud, but eventually she was so excited, she couldn't even scream," sophomore Hannah Welch said. "Before he even came out, I asked her to guess what color tank top he would be wearing, and she guessed dark blue, then he came out in a dark blue tank top. It was so cool."
Her admiration for Chesney was capped when he began to follow her on Twitter.
"She loved that he followed her," sophomore Dominique Mazero said. "He only followed thirty six people, so it was really special that she was one of them."
Kenny had been following her until Tuesday, May 22.
"I was on Twitter, and I noticed that I had one fewer follower, and I had a feeling it was Kenny Chesney," Morgan said. "I went to his page, and it said he didn't follow me anymore."
After Chesney unfollowed her, Morgan did everything she could in order to regain him as a follower.
"I kept tweeting him saying I was really sad," Morgan said "I'm probably going to keep tweeting him to follow me, but probably not as often."
About the Writer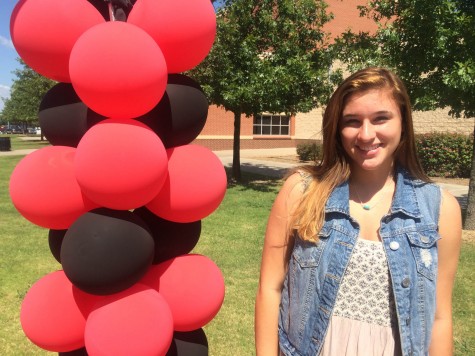 Michelle Stoddart, Managing Editor
Michelle is a junior who is deeply involved in activities both in the school and out of the school. As Captain of Extemporaneous speaking for the Debate...