Depression prevalent among teens
Although depression is often confused as just sadness, it is more than that. Depression is a disease, due to hormones, genetics and problems in the brain. It is not something anyone suffering from depression can control. This is a vital truth that is not realized by many students that suffer from the disease of depression. An issue that is shied away from on campus is the prevalence of teen depression.
Depression is a disease, that is very prevalent among teens. According to http://kidshealth.org, as many as one in eight teens may suffer from depression . That means that in a school of 1104 students, as many as one hundred and thirty eight students may be suffering.
Although it may not be easy to diagnose, there are some symptoms that can stand out.
"One of the best ways to tell is weight loss, or gain, and students whose grades drop," counselor Lissa Testa said.  "It would be easy for parents and for friends, too, to see if someone is suffering."
There are many other observable symptoms. According to the http://www.mayoclinic.com, these include trouble thinking, concentration, making decisions, and remembering things, agitation or restlessness, irritability or frustration, even over small matters.
Many students tried to call attention to depression and self-harm among teens with the  recent Semicolon Project which saw students drawing a semicolon on their wrist.
"It's trying to show to people that are depressed that it's okay, and there are people here for them," sophomore Olivia Ditmer said.
However, talking about it is the most helpful thing somebody can do if a peer is suffering from depression.
"If you think a friend is suffering from depression, get help," Testa said.  "It's very important that you reach out to an adult who can do something about it."
More info about the Semi Colon Project: https://www.theredledger.net/2013/04/17/continuing-the-sentence/
About the Contributors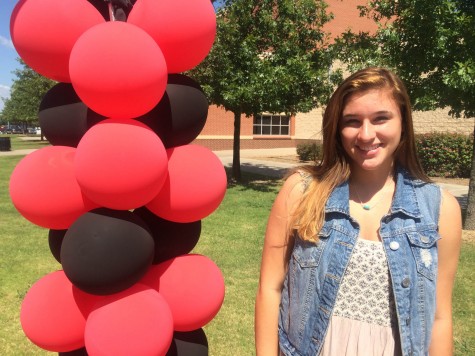 Michelle Stoddart, Managing Editor
Michelle is a junior who is deeply involved in activities both in the school and out of the school. As Captain of Extemporaneous speaking for the Debate...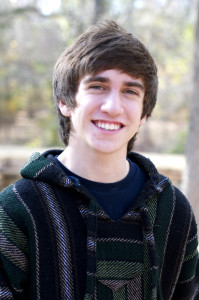 Michael Berman, Photo Editor


Michael Berman's interest in photography began at the age of eight, shortly after his family moved to Fairview, Texas from his birthplace of...