Sophomore starts modeling career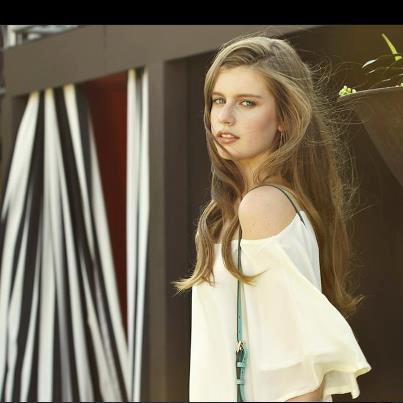 As a child, many kids dream of being an actress or model. This dream has become reality for sophomore Claire Peralta, who has embarked on a career as a model. Having signed with the Kim Dawson Agency, Peralta has begun what could be a lucrative career.
"My first shoot was just for the agency, so I could have something up on my website. The scariest thing was standing in front of a huge white canvas, and they told me to do whatever I wanted to," Peralta said. "They put on music, and I just danced around, and after about ten seconds I was used to it."
That's about how long it took for Peralta to first get noticed.
"Claire and I were volunteering for a Chinese New Year Celebration, and Claire was handing out glowsticks, and she offered a glow stick to a gentleman, and he asked if she was a model," mother Jennifer Peralta said. "When I heard that, I immediately thought he was trying to ask Claire out or something like that, but he presented his card and tried to put my mind at ease."
This opportunity was extremely unexpected for Claire, because she had never considered it before.
"It came as a complete shock," Claire said.  "I probably turned bright red and laughed nervously."
From there her career began with a photo shoot.  Working almost every weekend in various photoshoots and walking on catwalks, Claire's met a plethora of interesting people.
"My favorite thing is to meet so many new people, and having so many new experiences," Claire said.  "I get to work and interact with adults and people already in the work force, which will really help me mature, even though I'm only fifteen."
Although modeling is good for Claire now, it is not something she necessarily plans to pursue as her parents would like her education to come first.
"I want her to have a more education based career, modeling is a very tough career, only few can provide themselves with an adequate income," father Robert Peralta said.
Claire feels the same way, although she will continue modeling through college.
"I will pursue it, to help pay for college," Claire said.  "If it does turn out I can make a career out of it then that would be amazing, but I want to go to college and get a good education."
About the Writer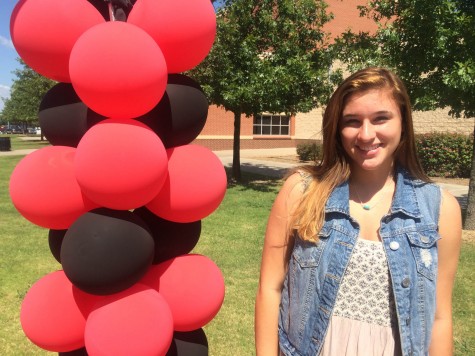 Michelle Stoddart, Managing Editor
Michelle is a junior who is deeply involved in activities both in the school and out of the school. As Captain of Extemporaneous speaking for the Debate...