Student spends spring break in Guatemala
Hang on for a minute...we're trying to find some more stories you might like.
While many students will be resting or on vacation during spring break, junior Madeline Moore will be on a mission trip to Guatemala with her church.
"I will be going somewhere around the outskirts of Guatemala City," Moore said. "We will be visiting eight schools a day, sharing the gospel and doing service work in the area."
Moore will be going on this trip with a group from First Baptist Church in Allen that includes 14 juniors, seven seniors, six translators and several adult chaperones.
"It is my first mission trip out of the country," Moore said. "Before, I have gone on mission trips to Arkansas, Mississippi and Missouri."
Though she is currently enrolled in AP Spanish Language, Moore is still nervous about the potential difficulties in communication between her and the local Guatemalans.
"I am most excited to be speaking Spanish, though," she said.
The community service in Guatemala is one of several local, national, and international missions that First Baptist participates in.
According to the church's website, the group will be "partnering with local churches and church leaders to provide relief, restoration and development for the people of Guatemala and beyond."
About the Writer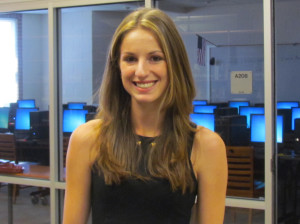 Olivia Griffin, News Editor
Olivia Griffin can't wait to use the "but...I'm a Senior!" excuse as the answer to all of life's problems. As far as college next year, she will...