14 Days of Love

Leading up to Valentine's Day, The Red Ledger will be featuring a couple per day to talk about how they met and the milestones in their relationship.
February 15: Taylor Browning and Cameron Knight
February 14: Caroline Appleby and Logan Michaels
February 13: Brenna Leiker and Adam Schasel
February 12: Lauren Sanders and Kyle Berger
February 11: Julia Carder and Grant Jarvis
February 10: Desi Harms and Cooper Leary
February 9: Sammi Curry and Tanner DeVinny
February 8: Lauren Gilcrease and JT Dawson
February 7: Deneen and Keith Christian
February 6: Bailey Martin and Cody Dyer
February 5: Courtney Duval and Sam Tillinghast
February 4: Brycen Raybon and Jonathon Otiker
February 3: Mckenna Beene and Hunter Pfaff
February 2: Rebekah Jones and Tom Campbell
February 1: Nicole Andrews and Cullon Greene

About the Writer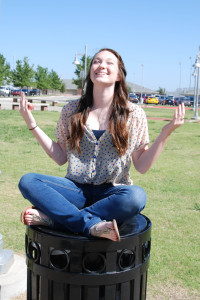 Rebekah Jones, Social Media
Shalom, I'm Rebekah and I'm not Jewish. This is my first year on the Newspaper Staff but I'm extremely excited for it. I eat pickles every single day and...