Catching up with Natalie Andrews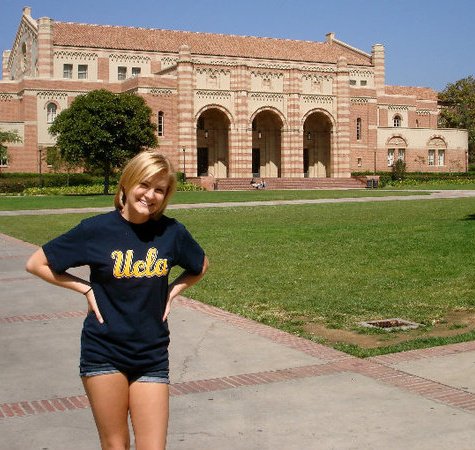 College has,without a doubt, been the best year of my life thus far. I am a sophomore at UCLA, and I'm majoring in Dance- World Arts and Cultures with a double major in Communications Studies. The diversity of my school astonishes me, and I am constantly amazed by the intelligent people I meet everyday.
My biggest tip to new freshmen is to get involved right away. I am the vice president of an organization called LIGHTS that goes to local low-income high schools around LA every Friday and teaches performing arts to kids who don't have the funding for performance art education in their public schools. I've met so many interesting kids and have had the opportunity to share my passion for dance with kids who need some hope in their lives. I am also involved in Campus Crusade for Christ (a Christian fellowship group), Freshman Honor Society, and Greek Life on campus.
Another piece of advice would be to really find out what your city has to offer and take advantage of the opportunities in the real world off campus. Living in LA as a college student is unreal. My campus is settled right between Beverly Hills, Bel-Air and Brentwood, so I've had lots of celebrity spottings. I've bumped into Rihanna at the grocery store, Ryan Reynolds on the street, Miley Cyrus filming on campus and had dinner at Julie Andrews' house.
I recently just landed my first internship; I am the member event-planning intern for a company called Soho House in West Hollywood that plans events for local celebrities. I'm working on a party for members such as Ryan Gosling and Jessica Alba. Getting a job is about who you know and the experiences you have that teach you life skills.
Don't be afraid to put yourself out there even if you are young. Show people you are passionate and confident in what you do, and that will take you far. Lastly, work hard, but take time to have the most fun you've ever had in your life. College is already flying by for me, so I'm learning to make the most of every single day.