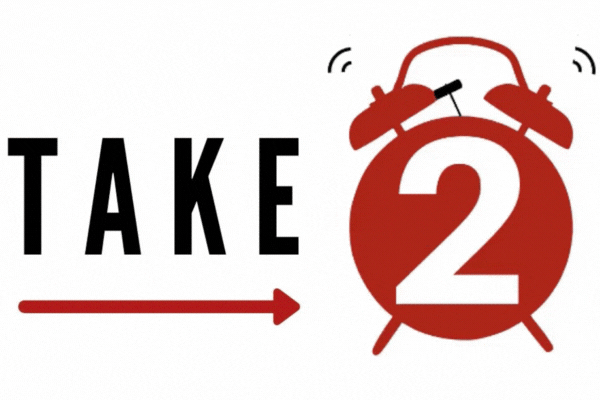 Hannah Gonzalez
Support for Ukraine at 2022 Grammy Awards: The 64th Annual Grammy Awards took place Sunday, April 3 in Las Vegas. This year, the Grammys had a videotaped speech from Volodymr Zelenskyy, Ukraine's president, where he gave an emotional plea for support in his country's war against Russia. "What is more opposite to music?" Zelenskyy said. "The silence of ruined cities and killed people." The speech was followed by John Legend as he sang a hymn like new song, "Free." He was joined by a poet, Lyuba Yakimchuk, a singer, Mika Newton and a bandura player, Siuzanna Iglidan, all from Ukraine.  
Significance: Many artists in the music industry have made public statements opposing Russia's invasion of Ukraine and showing support for the Ukrainian people. The three major record companies — Sony, Warner Music and Universal Music — have stopped operations in Russia in response to the war. Spotify has also suspended its streaming service in Russia. Artists have hosted benefit concerts across the globe. Ed Sheeran, Camila Cabello, Nile Rodgers and others played a benefit concert in England last week. 
Amazon makes progress on Project Kuiper: On April 5, Amazon announced it has signed with three space companies — Blue Origin, United Launch Alliance (ULA) and Arianespace — to book 83 launches of its Project Kuiper internet satellites. Project Kuiper is Amazon's plan to build a network of 3,326 satellites in low Earth orbit, providing high-speed internet to anywhere in the world. The Federal Communications Commission in 2020 authorized Amazon to deploy 3,236 broadband satellites, requiring at least half be launched by 2026, and the rest by 2029. The company plans to invest more than $10 billion to build its system. 
Significance: The company describes the deal as the "largest commercial procurement" of launch vehicles in the space industry's history. The broadband satellite internet constellation will provide access to every part of the world, including those lacking access in remote areas. The project serves as a rival to Tesla CEO Elon Musk's SpaceX, which also provides satellite internet access. SpaceX has already launched 2,335 satellites to date, according to data maintained by Harvard-Smithsonian Center for Astrophysics Jonathan McDowell.