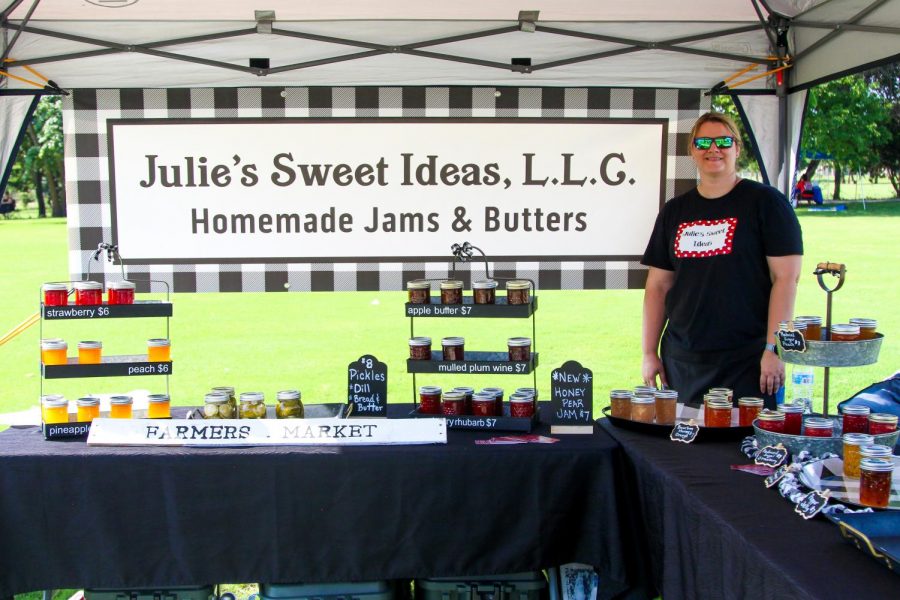 Olivia Lauter
The customers line up, some regular and others new, in front of the jam-filled booth for their fix of pineapple, pineapple jalapeno, strawberry rhubarb, peach and other jams. After Julie Jillo found her jam lady at a craft show, she realized she could be her own jam lady, and through research and multiple family batches, she created Julie's Sweet Ideas, L.L.C. 
Julie doesn't only sell jams. Her and her husband, Joe Jillo, also sell apple butter, candied jalapenos and empanadas. 
"It's nice to be able to have returning customers that are like, 'I tried your apple butter, that's the best apple butter I've ever had,'" Julie said. "That's the reason why I do it. That's what makes me feel good."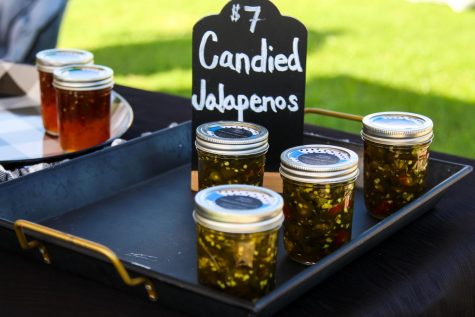 When Julie's diabetic mother-in-law couldn't enjoy her jam anymore as it made her blood sugar too high, she created reduced sugar strawberry and peach jam.  
"There's got to be lots of people with health issues like that, so that's when I started researching and figuring out how to do reduced sugar," Julie said. "I didn't want it to taste like a diet food. Now, she can eat those and enjoy them."
Julie began making jam three years ago. She spends three to four months perfecting each new jam before selling it. During her jam-making process, Joe and her kids are her taste testers, sugar pourers and all around helpers in her "lost art."    
"My kids love my stuff," Julie said. "Now, if they go somewhere else, they're like, 'Ew that's store bought, I don't want that.'"
Julie works as a manager in the mortgage industry, working with people all day but finds her quiet place in the kitchen making her jam.  
"Because most of your jobs nowadays that you get, you go in, you do your eight to five, but there's no real appreciation," Julie said. "You don't walk away with that feeling, 'hey, I did that,' and this gives you that feeling."