Softball defeats Frisco Heritage in regional quarterfinals
The varsity softball team swept Frisco Heritage in a best of three series in the regional quarterfinals.
"The series went very well," freshman shortstop Skylar Rucker said. "The team's performance was great. We all came together to have a part in each win, and everyone did something to help the team win. I am very proud of them."
The Leopards won game one of the series by a score of 4-2 and won game two by a score of 5-4 after 11 innings.
"I felt good going into the series because I think we were very prepared for them," Rucker said. "I had practiced enough through the week to be ready for the series."
Sophomore pitcher Jade Owens pitched every inning of the series, pitching 15 strikeouts in the first two games of the series.
"Our pitching was spot on in this series, and I am very proud of Jade for her performance," junior third baseman Emma Bittlestone said. "Our team chemistry is impeccable, and we are all insanely close which was definitely shown during the games."
Sophomore Hannah Harvey and sophomore Sydney Bardwell had RBIs during the series. Rucker went 4-7 at bat with two RBIs and two doubles.
"In the first game, I had a clutch hit to score two runs with two outs, and in the second game, I had some good hits to start some rallies," Rucker said. "Overall, we all went out there ready to play, and each one of us had a part in those wins."
Sophomore Sydney Bardwell hit the walk off RBI with the bases loaded in game two to seal the series for the Leopards.
"Game two was definitely closer than game one," freshman outfielder Kennadi Deboer said. "Sydney's hit in the eleventh inning was really exciting, and we were really hyped after the win."
The team plays against Sulphur Springs High School in the regional semifinals. This series starts on Wednesday at 7 p.m. at Rockwall High School.
"For the next series, we are super excited because if we win, we will go to state, but with that being said, we still don't want to underestimate them," Bittlestone said. "We are still going to play our game."
Leave a Comment
About the Writer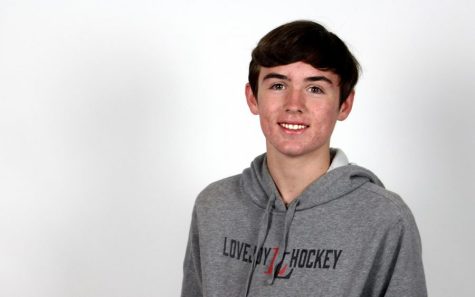 Christian Giordano, LJP Staff, LIVE! Crew (Technical Director)
Sophomore Christian Giordano returns for his second year as the Technical Director for LJP LIVE! crew as well as the Producer/Writer for Leopard Re-Cap....