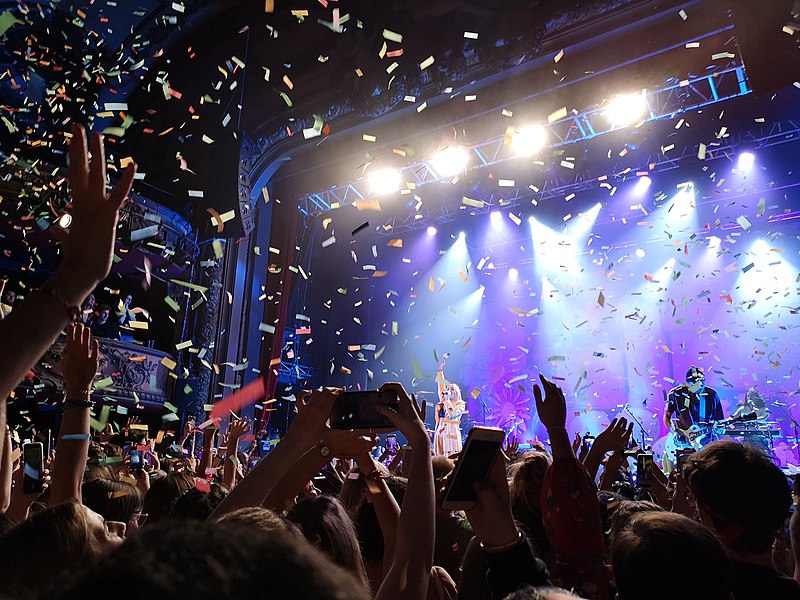 Courtesy of Wikimedia
Watching from the sidelines has been a longstanding reality for many artists in the music industry who are singers at heart, but have only managed to make a name for themselves in songwriting. The direction in which the music industry is headed has only further marginalized songwriters, as albums and social media look to highlight the most marketable icons, casting the creative minds behind the song aside. Such has been the truth for artist Julia Michaels, who rose to prominence as one of this generation's best songwriters, penning Justin Bieber's "Sorry," and Anne Marie's "2002." 
Michael's debut album "Not in Chronological Order" could be the complete breakthrough she's been searching for ever since her 2017 chart-topping single "Issues." The album consists of 10 songs with an 11th bonus track, with every song reminiscing about a different aspect of romance. Like most albums, "Not in Chronological Order" has a few songs that stand out as winners, while other songs seem to just fill the space in between, but each song manages to embellish a different musical style that is unique at best.
The first song, "All Your Exes," was originally released in March, and had a pretty positive reception, albeit a small one with only half a million views on Youtube. The song begins by showcasing Michael's strongest trait: her storytelling style of songwriting that makes lyrics relatable and personal. The beat starts off slow and melancholic as the girl described in the song is trying to be sensible, trying to cover up her feelings – but then the rhythm changes with drums coming in, showcasing the inner turmoil of pathological jealousy and polarizing sadness. Michaels managed to convey an emotional story not only through her comforting but powerful vocals, but also through the music, the beat, and the creative lyrics. 
The most popular song on the album has by far been "Lie Like This," which has even made a couple of appearances on the radio and close to 200,000 streams on Spotify. The dance-pop rhythm without much need for bass is really what elevates this song into being the most catchy and danceable track on the album. The songwriting isn't as strong when compared to the other tracks, but still manages to capture meaning through simple lyrics. Michaels continues the romance theme, but conveys the more romantic aspects of love that is extremely difficult not to vibe to.
Other notable songs include "Love Is Weird" and "Orange Magic," both of which are very different from one another. "Love is Weird" makes playful references to other songs on the album while consisting of nostalgic lyrics and an equally nostalgic beat. It's a song that really makes you contemplate past mistakes and the slow progression of emotions during a breakup. "Orange Magic" is like the complete opposite, with a more synth-pop music style that isn't meant to be a hit single or even a notable song, but the chorus is surprisingly catchy and has merit to be added onto different kinds of playlists. 
Ultimately, Michael's debut album is a strong one, but there is much room for improvement as she continues to highlight her strong songwriting skills, while furthering her newfound vocal identity. While lacking that one extreme standout song like "Issues," each track tells a different story through a different melody, with some doing so more harmoniously than others. "Not in Chronological Order" is a good album, I'm just not sure it's enough to propel Michaels out of the 'one hit wonder' status just yet. 
Rating: B+