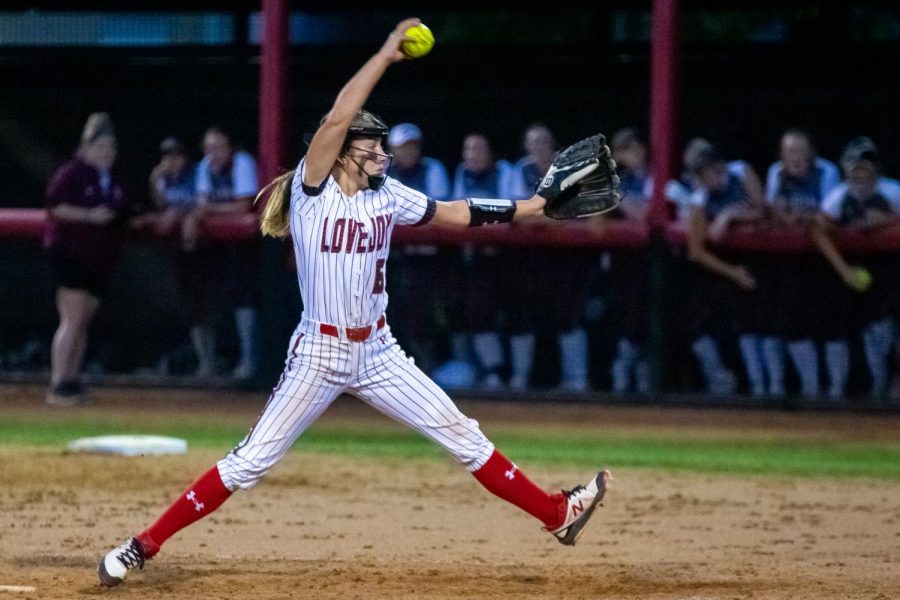 Olivia Lauter
The softball team shut out the Sherman Bearcats 12-0, which improves the team's district record to 10-1. Sophomore Hannah Harvey went 2-3 on the night which included a home run, single and four RBI's. Sophomore pitcher Jade Owens was the winning pitcher of the night. Owens pitched three innings, allowing two hits while striking out two batters.
 "We played well in all phases of the game," head coach DJ Lopez said. "The bats seemed to catch fire in our 12-0 four inning game last night, and defensively, I was pleased with no errors on the box score."
The Leopards rallied in the second inning scoring five runs. Sydney Bardwell and Holly Massey doubled in the inning. Hannah Harvey knocked in a single, and Jade Owens forced a Sherman error on a hit.
"We were hitting the ball well, even when we had two outs," junior right fielder Bailey Bradshaw said. "We made no errors on the field, and we were communicating well."
The team previously defeated Sherman on the road 19-5 but remained focused going into their second matchup with the team.
"The plan was to attack early and not underestimate the other team," sophomore center fielder Elliott Pomeroy said. "We want to play our game and not let anyone else affect that. We started strong in the first inning and kept it rolling throughout the game."
The team will take on McKinney North on Friday, in what will be one of their last three regular-season games. After McKinney, the girls will face Denison and Rockwall until playoffs begin.
"We can always improve our game in all phases of the game," Lopez said. "I tell our girls we are students of this game and must be able to learn and get 1% better each day. The game of softball is a game of disappointment because of how hard it is to be perfect up at the plate night in and night out, or on the mound or defense. So us being able to understand how important preparation is and having that grit and desire to always be consistent for our team."
After the Leopard's final three games of the regular season, the team will be seeded and start preparing for the playoffs.
"We feel very prepared and ready for the playoffs," Bradshaw said. "I think we will perform extremely well with the upcoming competition."