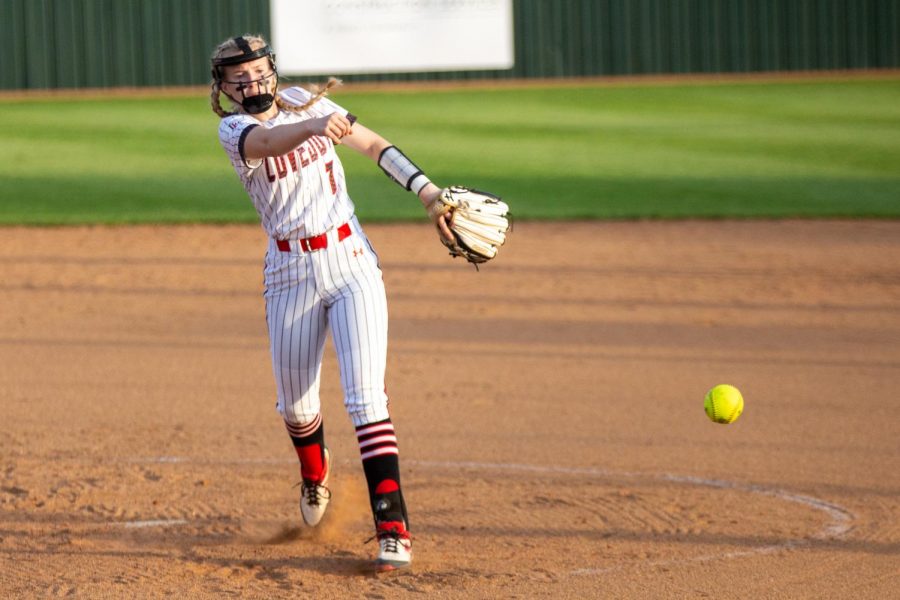 Olivia Lauter
The varsity baseball and softball teams have a 2-0 record this month, with baseball beating Denison and Prosper Rock Hill, and softball beating The Colony and Wylie.
"The games went really well," junior and left fielder Trent Rucker said. "We came together as a team and didn't let our last home game result in a loss."
Rucker had an "outstanding" performance this week, according to freshman and catcher Matthew Mainord.
"My favorite moment from the week was against Rock Hill when Trent had an amazing catch to save a few runs from scoring," Mainord said. "It was awesome. The whole team was really excited for him."
The baseball team defeated Denison by 11 points and Rock Hill by six points.
"Our defense was lights out, and our hitting was good enough for us to win," Rucker said. "However, there is definitely room for improvement this season, and we are just getting started."
On the other hand, the softball team beat The Colony by four points and Wylie by five.
"I would say our games went very well," sophomore and middle infielder Hannah Harvey said. "We came out with a few wins, so that is always great."
The softball team spends time preparing mentally before every one of their games.
"We go into the game with the mentality that we can't underestimate the other team because they can easily show us up," Harvey said.
The Colony hit a home run to score two runs late in the game to take the lead over the Leopards.
"That home run put us down," freshman and outfielder Kennadi Deboer said. "We were able to come back and win the game after, though."