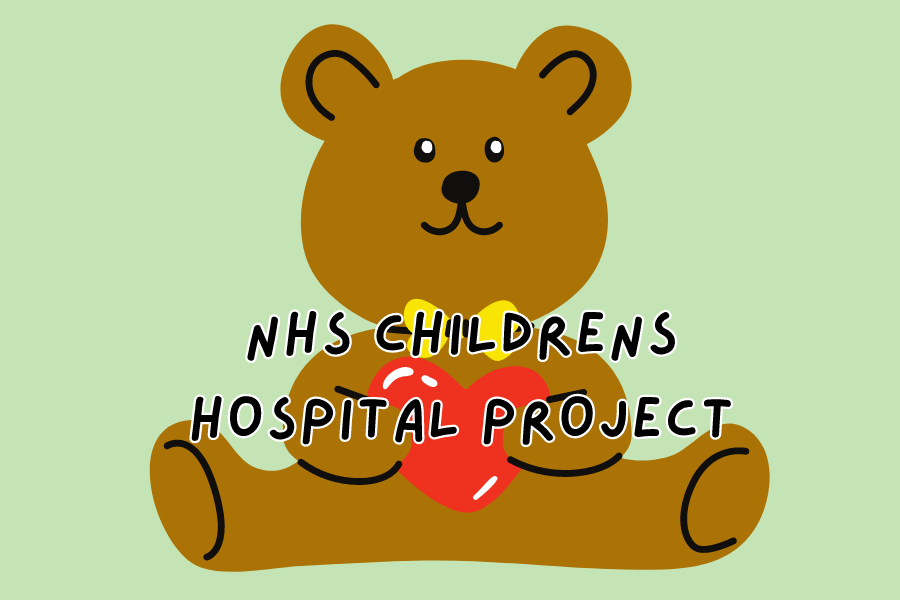 Ryann Daugherty
The school's National Honor Society (NHS) chapter is participating in a service project to donate items to local children's hospitals. The NHS members will turn in items by April 28.
"I think that the hospital patients receiving our items will be really grateful, and I'm glad that NHS is trying to make an impact in the community, even under the circumstances of this year," NHS historian Dinah Thadikonda said.
Members are required to write three to five cards to cancer patients for the project. Additionally, students will either make blankets or scented cotton hearts for premature babies at the hospitals. 
"I am planning on writing cards and making blankets," NHS member Will Craft said. "This project will bring happiness to the kids receiving these items because they will see that people care about them and hope they get better soon."
"The project is a nice way to give the families at the hospital a little bit of joy," junior NHS member Geneva Miller said. "I'm helping make blankets for the kids. The project itself is really simple, but it'll have such a great impact. I'm sure most people had a baby blanket that they kept with them in times where they needed comfort, and this way we can give one to a child who really needs one."
The bonding scented hearts will be given to the babies and their mothers. After 24 hours, the mothers trade the hearts with their babies, so they have each others' scents. 
"When infants are born and are not allowed to leave the NICU, the newborns miss the chance to bond with their parents," Thadikonda said. "The hearts are placed close to the skin, absorbing the scent of the baby as well as the parent. This gives both the parents and the baby a chance to bond with each other despite the physical separation."
The NHS leaders shared information and links to make the cards, blankets and hearts on the NHS Google Classroom. Students are required to log their service hours for the project. Tania Vaughn will assist students with questions about the project. 
"Mrs. Vaughn has also made sure to emphasize the demand for blankets for the little boys at the hospital because they are generally overlooked," Miller said. "It'll be nice to know that these little kids are going to get a sense of comfort from something that we created."