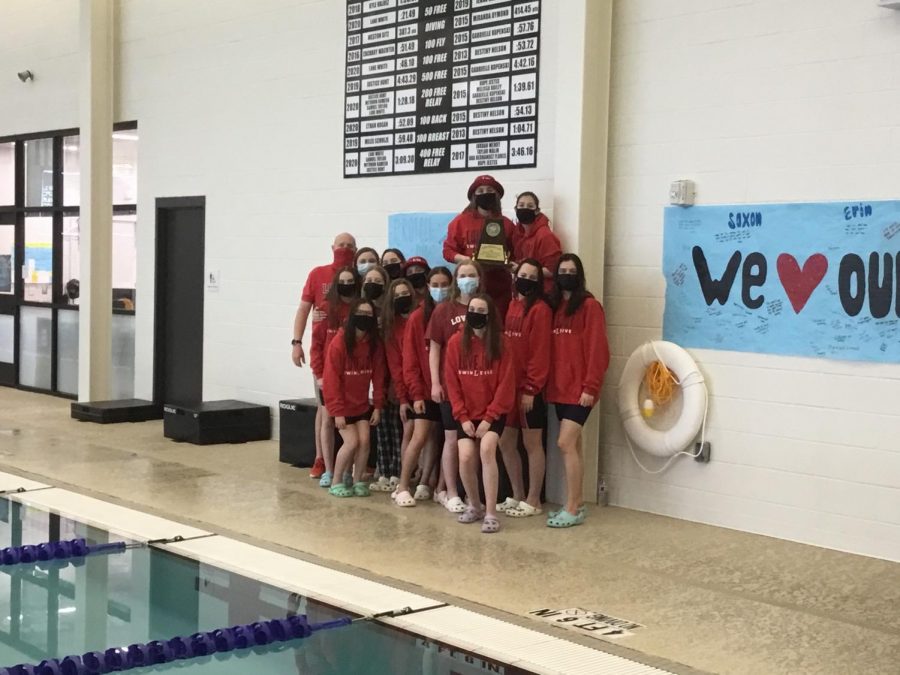 Courtesy of Lovejoy ISD
Yesterday, the girls varsity swim team won the district championship at the meet in Prosper, making it the second year in a row.
"It [the meet] went really well," junior swimmer Emmerson Dingwerth said. "There's definitely room for improvement, but I think the team has done really well this season."
The swim team has been practicing for five days every week since the beginning of the school year. They have competed in multiple meets against other schools in preparation for districts and following events. 
"We swam very well," junior swimmer Megan Pickens said. "We had most of the team get a new best time, and we stayed excited and supported each other."
The girls team will compete in regionals on Feb. 5., followed by the boys team on the sixth. 
"We get right back in the water tomorrow to start preparing," Pickens said. "We want to be even faster and get as many people to regional finals as possible." 
Head swim coach Matt Franks tied for coach of the year for the district meet.
"I think that he deserved [it], even if it was tied because he has worked really hard this year, especially with our assistant coach, Coach Reiff, leaving last year," sophomore swimmer Heidi Porter said. "The districts were rearranged last year, so it was more stressful than usual, but he did a great job getting us ready."