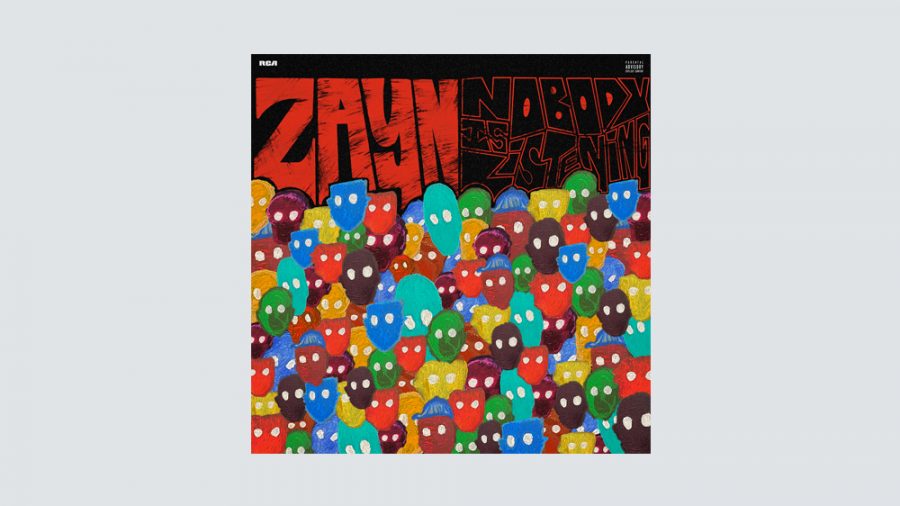 Courtesy of RCA
Zayn Malik recently aired his new album "Nobody Is Listening" on Jan. 15. This new project is 11 songs long, clocking in at a 35-minute listen time.
The album starts off on a weird note, with the first song being "Calamity." This song can only be described as eerie. This is because the song does not really have a beat outside of a piano key here and there. Malik is also off beat the whole song. This is most likely one of the songs that means something to the artist that they feel they're expressing themselves because it seems this is not a song that Malik took his time to make.
The next song on the album, "Better," feels more like a song by Khalid, with the great beat and high-pitched vocals. The first image that pops into someone's head   when listening to this song would most likely be a mountain with animals running wild. 
"Outside" by Zayn Malik is next up on the list. Malik sings about his issues that he is going through with a very nice, calming beat. It seems as if Malik is speaking about a girl not letting him into her world, and he wants nothing more than to be a part of her life.
Once again, Malik works his magic to produce another song that completely alters one mood from the song before. "Vibez" is the fourth  song on the album and is more of a Bruno Mars-esk song because it has a fun nature but also a great vocal performance by Malik. This song is definitely a serotonin boost but also has a very calming aspect that is perfect for a nice day out at the lake. An important feature of this song is that there is no deep meaning behind it, and that isn't always a bad thing. For example, this song doesn't need a  super deep meaning for it to go as hard as it does.
Overall, I was pleasantly surprised at Malik's new album. I went into listening to  "Nobody Is Listening" presuming it would have more of a teenage-girl centered vibe, but that was not correct. This project has a different song for any mood you're in. Even the indescribable moods that we all get in, Malik has got you covered.
Rating: B+