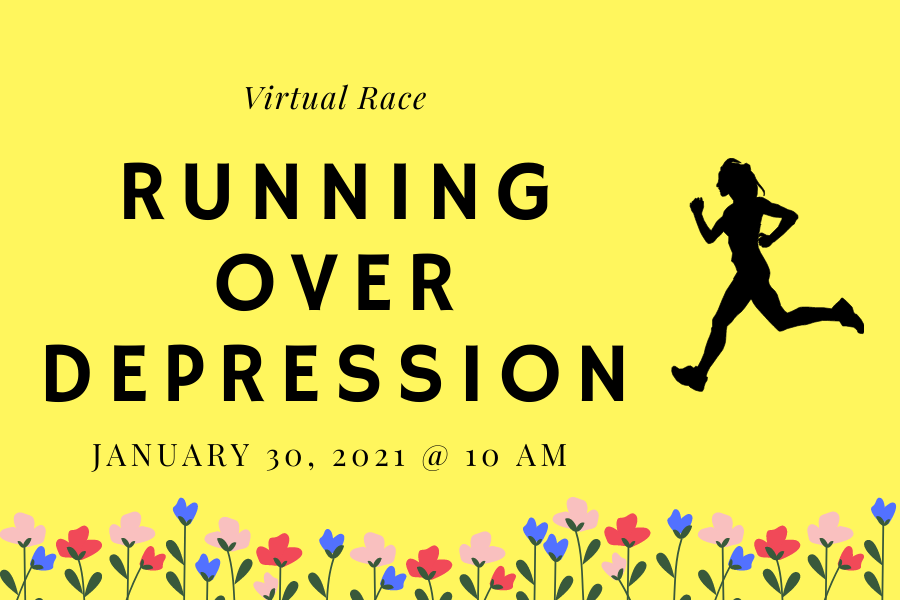 Ryann Daugherty
The annual "Running Over Depression" race put on by cross country is virtual this year. Those who want to participate can sign up by going to getmeregistered.com or by going to the Instagram page made for the event. 
"All of the proceeds from sign-ups and donations will go directly to the American Foundation of Suicide Prevention," senior Finn McGoldrick said. "Supporting the run will support both this amazing charity as well as my, Grayson Mousavijam's and Andrew Iovine's senior project."
To compete, participants should run on their own and then submit the time they ran to the getmeregistered website from Jan. 20-27.
"It's a very different year so the race will probably be much lower scale which is expected," Mousavijam said. "It's nice that we get to have this event at all because we know how important it is to bring awareness to depression because it is a real issue."
An awards ceremony will take place at the Celebration Park pavilion on Jan. 30 at 10 a.m. where there will be a photo booth and awards, prizes and t-shirts. 
"I hope that participants find time to get out of their houses and be active by running the 5K, and feel proud that they donated toward such an impactful cause," McGoldrick said. "Also, I hope the remembrance ceremony we hold on the 30th for those lost to suicide in the community leaves a lasting impact on those who attend."