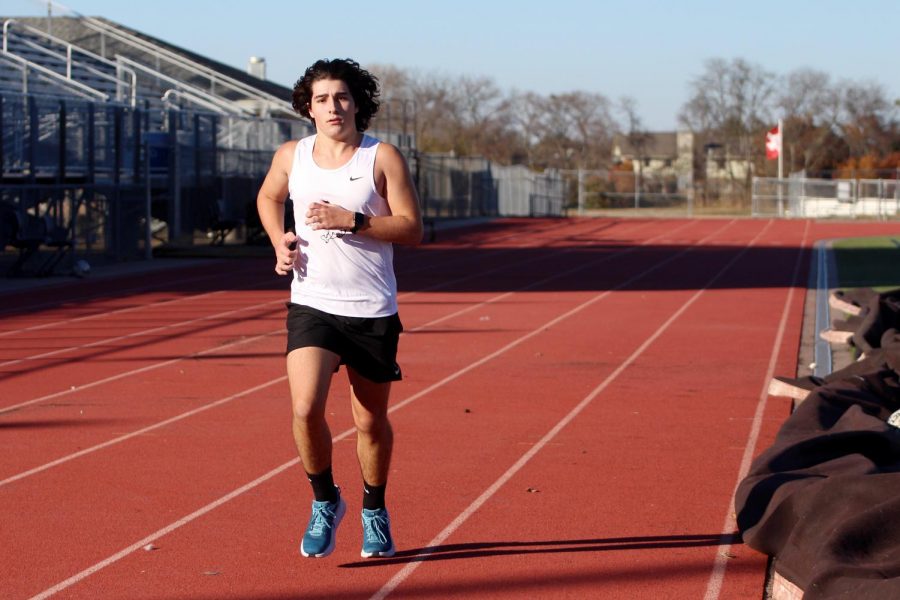 Olivia Lauter
Coming off a short season because of  the pandemic, the track team, led by head coach Carly Littlefield, is ready to compete this season starting in January.
"We will start official practices in January, and our first meet will be in February," Littlefield said. "We have been lifting and working on getting stronger and more explosive."
Because of the pandemic, the team was only able to compete in two meets last season.
"We were unable to complete our season last year due to COVID-19," Carly said. "We only got 2 meets in."
Despite the lack of practice, the team said they will be able to have a strong season this year.
"I think we are going to be really good," Carly said. "We have an extremely strong group of freshmen who are going to give us a lot of depth and speed. We also have a solid distance group who should do very well at the district, regional, and even state level." 
The team's goal is to win the district championship this year.
"This year I think both boys and girls will perform well and hopefully win a district championship," freshman runner Kailey Littlefield said.
According to sophomore Bella Landrum, with competing in state being a possibility, safety precautions have become a priority for the team. 
"I think that our varsity 4×4 has a chance at making it to state and possibly winning this year," Landrum said. "I think that in order to do that though, we are all going to need to take extra precautions at practice to ensure that no one gets sick." 
The team has been practicing these precautions by wearing masks and social distancing.
"The pandemic has obviously impacted our season because we can't have our typical indoor and travel meets. Although this wasn't preferable, we have made sure to be as safe as possible within our team," Kailey said.