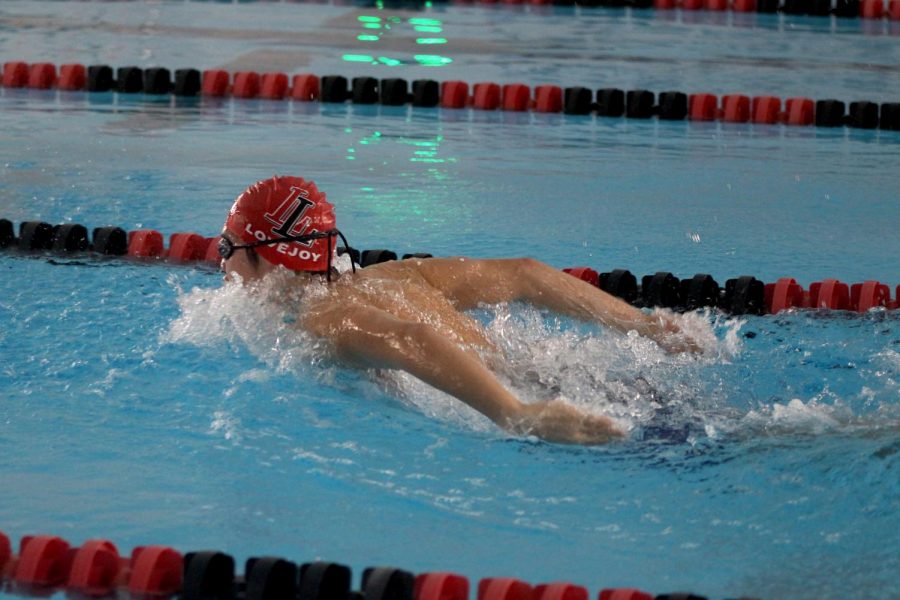 The swim team looks to compete well at state with recent personal records despite qualification rule changes.  
"I think the team is doing really well," junior swimmer Emmerson Dingwerth said. "We've made a lot of progress since we started practicing again in September. We've had a lot of record times this season."
Freshman swimmer Andrew Poulton said the team has a shot at state depending on the performance of the team. 
"I am satisfied with the team's performance, but we still need to be pushing through until we get to districts and, hopefully, state," Poulton said.
The team wears masks when they are out of the water to try to keep players and coaches safe from COVID-19.
"We stay safe by keeping our mask on after we get out of the water," freshman swimmer Austin Stone said.
Dingwerth said she expects swimmers to place at districts, allowing an advancement for regionals for the team.
"It'll be a lot more challenging, but I think we have a really good shot at placing in the top three," Dingwerth said.