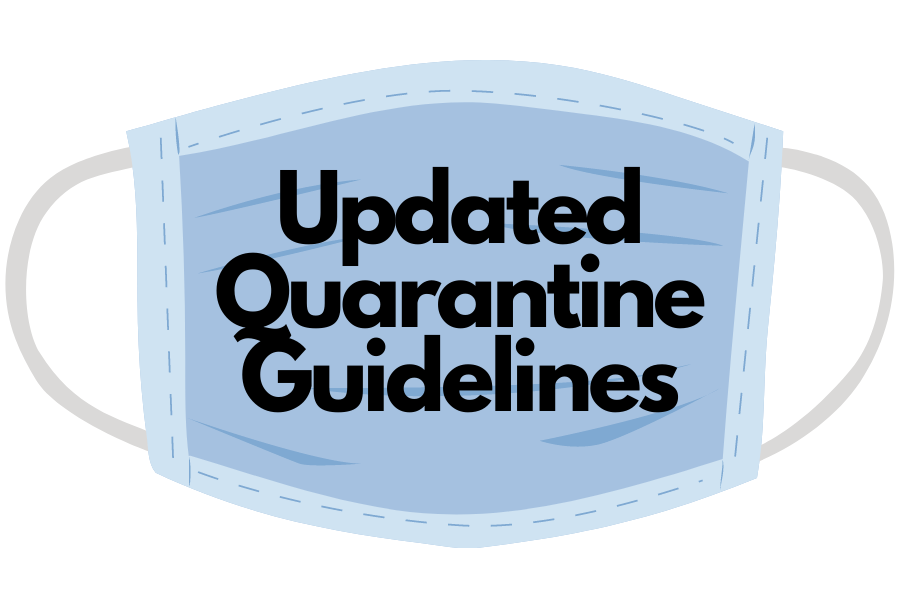 Ryann Daugherty
Quarantine guidelines for students and staff exposed to COVID-19 were updated last week by the CDC. With these new guidelines, quarantine can end after 10 days with no required testing if symptoms are not present. 
 "I know that the school is doing everything they can to keep us protected, and I appreciate that," family and consumer science teacher Michelle McClelland said. "I'm glad that [the school is] following the CDC guidelines, and that they're allowing students or staff to come back a little earlier, especially when they're testing negative."
An email was sent out to the district explaining the new procedures that will take place when exposed students and staff members are required to quarantine. 
According to this email, "students and staff in quarantine may [also] choose to test for COVID-19 after day five if they are not experiencing any symptoms. If the test comes back negative, quarantine can end after day seven, with no symptoms having been reported in daily monitoring."
If students and staff choose this option, they have to remain in quarantine until receiving test results and communicating them to the school. A planning guide for this school year is provided on the district website for the community to read.
"I think it's good that Lovejoy is actively updating policies following CDC guidelines in order to help prevent the spread of COVID," senior Caden Dragoo said. "As a student, it's good to know that we can at least be safe at school."