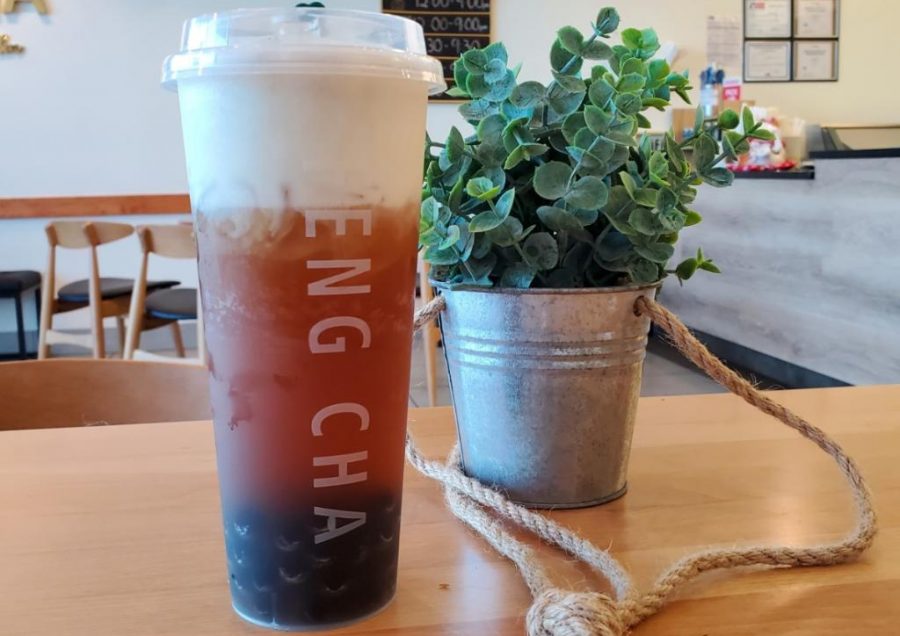 Ryan Wang
TRL's Ryan Wang reviews local boba shops.
Feng Cha Teahouse
Order: Earl grey milk tea with cheese foam and tapioca
Overall Rating: 10/10
While the location and exterior of Feng Cha Teahouse is nothing to marvel at, the interior decorations and design offer a sense of peaceful tranquility. From the minimalistic white walls embellished with light pine accents, the teahouse itself radiates a feeling of feng shui, which is only complimented by the friendly and helpful staff. A festive Christmas tree sits in the corner next to their iconic golden "Feng Cha" sign. There was a diverse menu, from boba, to tea, to various desserts. The earl grey milk tea by itself was smooth, with more tea flavor then milk, a welcoming change from most bobas. The cheese foam was evidently the focal point of the drink as it brought unique flavors that only elevated the overall milk tea experience. The tapioca itself wasn't anything special, but the drink in its entirety is enough to deem it a necessary pitstop for your boba cravings. 
Gong Cha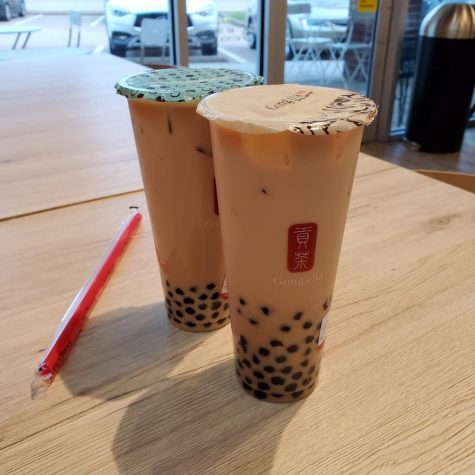 Order: Pearl Milk tea with tapioca and coconut jelly
Overall Rating: 8/10
Despite Gong Cha being located in close proximity to Highway 75, the interior of the establishment is surprisingly quiet, save for the small bumble of boba connoisseurs and the cheerful conversations among the staff. Everything from the cute layout and aesthetic decor makes this place an Instagram-worthy spot. The menu was more concise, but had a lot of flexibility for customization in terms of toppings and foams. The pearl milk tea felt like a classic boba drink, with a nice complimentary of flavors from the more refreshing aspects of the coconut jelly. The tapioca was firmer and elevated the boba parts of the drink, but the tea itself wasn't as smooth, as it seemed that some of the flavors felt more concentrated, and didn't embellish that silky texture that would've made this drink even better. But, Gong Cha is a cute spot with well above average options for milk teas and drinks, priced at reasonable amounts for the boba experience they bring. 
Sharetea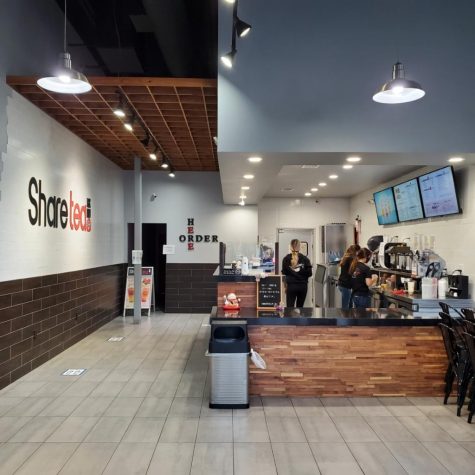 Order: Okinawa pearl milk tea with roasted brown sugar
Overall Rating: 5/10
It's unfortunate to seem that the Sharetea establishment had been noticeably impacted by various state guidelines for in-door dining, as there weren't any seats or tables that were available. The location was largely primed for take-out, and subsequently, it seemed the decor and aesthetic of the store had been ignored, with the only focal point being the boba counter. There was a large menu with a plethora of options, from specialized drinks, to topping customization. The Okinawa pearl milk tea fell short of expectations as the brown sugar flavors weren't very eminent, and the tapioca pearls were bland and didn't really hold their shape too well. Overall, it was by no means a bad drink, but it suffers from not being able to amplify the unique aspects of what their drinks could offer, losing their distinctiveness from other boba joints. 
FULLL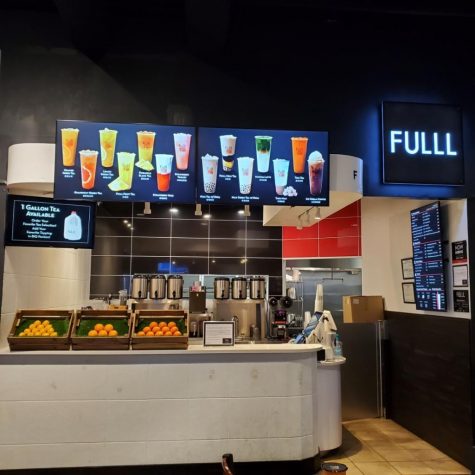 Order: Thai tea with boba and almond milk
Overall Rating: 7/10
FULLL is a relatively difficult boba bar to find if you didn't know where to look. Located in the back of a semi-defunct food court, its surroundings are well-below average. The FULLL boba counter seems out of place, almost like it's glowing in the backdrop of a shady, dark, and empty open space. While it struggles from its surrounding, the boba drink itself offers unique flavors that are clearly distinguishable from other local boba shops. The thai tea with almond milk was rich with plenty of flavors but a little too sweet overall. However, with adjustments in sugar level, which is customizable to the customer, this drink could very well have been exemplary. The tapioca pearls were average but offered enough firmness and size to be complimentary alongside the thai tea. FULLL is a hidden gem of a boba joint that serves well above average drinks but suffers greatly from its stark surroundings and tucked-away location. 
Boba Ave 8090
Order: Messy taro milk tea with tapioca
Overall Rating: 7/10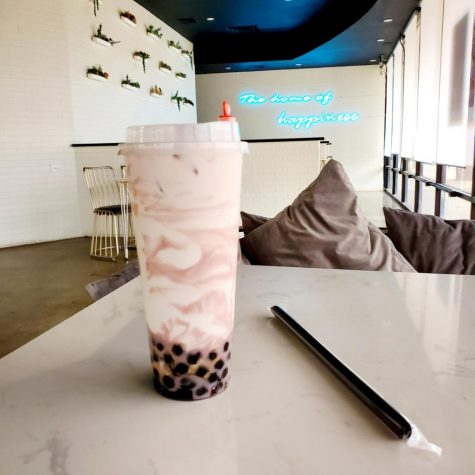 The interior of  Boba Ave 8090 told two different stories on opposite ends of the store. One side was cute and comforting, with small decorations along the walls and a neon blue sign that glowed "the home of happiness." The other side was riddled with large cardboard boxes that cluttered in the corner, right under an out-of-place wall-mounted TV, which was off. The menu was extensive, with a large variety of drinks spanning beyond just boba and tea. The messy taro milk tea was beautiful and looked aesthetically promising, but the flavors were somewhat bland unless you thoroughly mixed it yourself. The drink itself was slightly sweet and didn't really incorporate the taro flavor consistently. However, the boba was pretty good, offering just the right amount of texture and quantity. Points for being a beautiful looking drink, but it suffers a little from the lack of flavors that should have been highlighted.