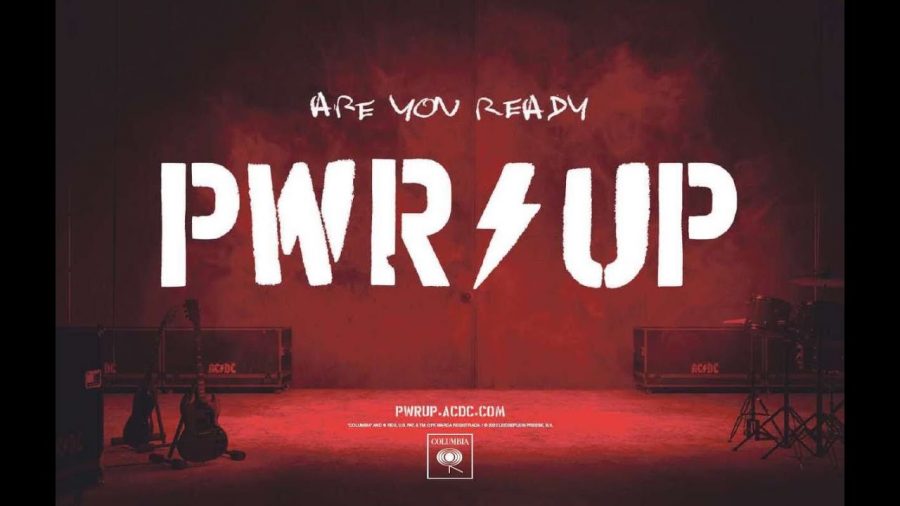 Courtesy of Youtube
AC/DC is "Back in Black" for 2020 with their new album "Power Up". This 12 song album is one that boosts anyone and everyone's adrenaline when listening.
"Power Up" kicks off with the first song being "Realize". This song is a hardcore, rock-and-roll song that listeners could say they "Power Up" when the song is playing. The most unique factor of this song is the intro. The first chord played by the electric guitar will rock your socks off because it seemingly comes out of nowhere.
The term "No Man's Land" in a sense refers to something being in the middle of nowhere, but AC/DC took a different spin on the sand. The song "No Man's Land" by AC/DC on this album is a typical AC/DC song. Featuring a lot of electric guitar, drums and high vocals. The feeling of being in the middle of nowhere is a lonely one, but this song does not interpret this in the same way. At the beginning of "No Man's Land" the initial rush of the first electric guitar chord feels as if people are running right at you.
AC/DC's music isn't known for its depth, wordplay or ground-breaking music, but they sure know how to make someone go from dull and boring to energetic and entertaining. A perfect example of this would be the song "Witch's Spell." This foot-tapping, car rocking masterpiece is not an easy song to forget and can be instantly placed in an up-beat playlist.
Another song on the album, "Shot In The Dark" appeared before the album came out to give listeners a taste. "Shot In The Dark" is now a fan-favorite for its nostalgic guitar, and a great chorus. One could say that "Shot In The Dark" reminisces to another very popular AC/DC song "Thunderstruck." This song is one of AC/DC's greatest hits and is known all over the world for an exciting masterpiece.
Instead of kicking you when you were down, AC/DC has more pick-me-up music. That's why the new song "Kicking You When You're Down" is unique to most. The electric guitar played throughout this song is dark and disastrous. The eerie tone is one that is not forgettable, and this song is three minutes full of feeling like there is someone chasing you down.
Overall, AC/DC's new album "Power Up" is unique to most other albums by the rock band for its new-era style, but is not a whole lot different than their earlier music. AC/DC's music on "Power Up" is good, but it is not the kind of music that you can only listen to for hours. To put it simply, "Power Up" is repetitive, but if you play this music every once in a while, it is a treat that releases all of your endorphins.
Rating: C+