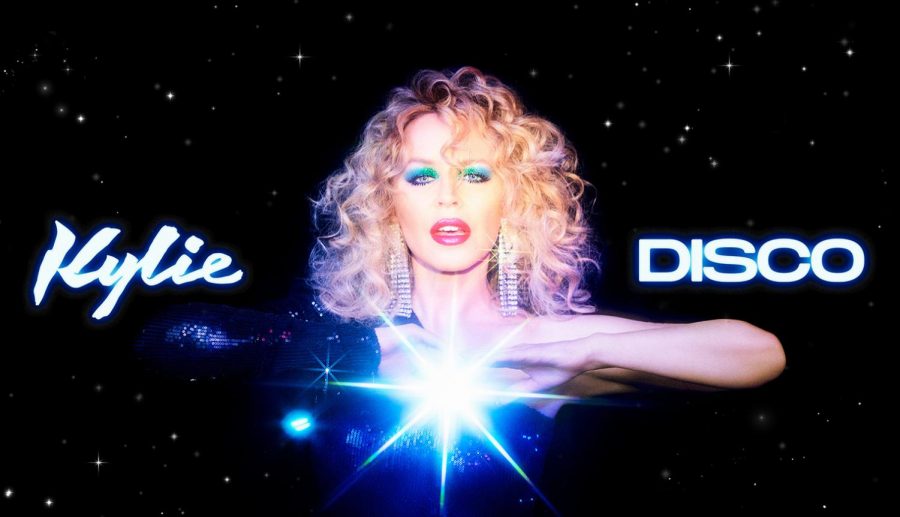 Courtesy of The Music Network
Australian pop icon Kylie Minogue has been churning our hits and Grammy nominations for decades now, with her first album release  in the late '80s. Since then, she's made music in a variety of genres, ranging from pop classics, to modern country, to even R&B. However, Kylie is most well known for her funky, synth-wave style disco that's reminiscent of the disco era during the 70s, with electronic beats and melodies that are dancefloor-worthy, and vocals that are chic yet retro. Kylie's  album, efficiently titled "DISCO", was not only a disco revival with numerous dancefloor bangars, but also a record breaking album that soared to No.1 on the UK charts shortly after being released earlier this month.
Discotheque music has been making a comeback with recently released albums by Dua Lipa, Lady Gaga and Tame Impala, all who draw heavy influence from the disco music and lifestyle that had boomed in the 70s. However, none of them attain the dancefloor-worthy vibe that's synonymous with disco as successfully as Kylie. After building her own home studio and revolutionizing her own production style, Kylie's album serves as something more than just a concept or a tribute album, is a collection of music that holds its own unique identity that resonates who Kylie is as an artist, and the style of music she is iconic for. 
"DISCO" delivers exactly what's promised right off the bat with "Magic," a light-hearted love song that seamlessly merges the electronica aspects of EDM with the dance-friendly melodies found within modern pop. It's an 80s club-classic with the production standard found within pop music today. Perhaps my favorite song on the album "Say Something" emphasizes the unique qualities of Kylie's vocals, with the beats and melodies that compliment her wide range in pitch within the song. While "Magic" was a song destined for the club scene, "Say Something" is more ominous and reflective, an uncanny hybrid for either the disco dancefloor, or slow-dancing ballrooms. 
The song that best celebrates the entirety of what disco encapsulates is definitely "I Love It," where everything about the melody, the lyrics and the vibe scream the '80s. It's a throwback to the original Kylie Minogue nearly 40 years ago, and the energy-packed dance-worthy rhythms she is renowned for. The album in its entirety revolves around themes of escapism and retrospective nostalgia, and it's cohesive across the 12 songs within this collection, with disco being the centerpiece of it all.
While disco music struggles to find identity due to its similarity in style and structure, Kylie manages to engineer 12 different tracks that all seem to speak different stories. It's a comical concept, pushing a disco album at a time where dancefloors and nightclubs are just memories of a distant past, but perhaps her goal was to elicit these nostalgic moments within ourselves. "DISCO" is a celebration of the past, a tribute to the present and a gift to all music-lovers alike who love to dance.
Rating: A