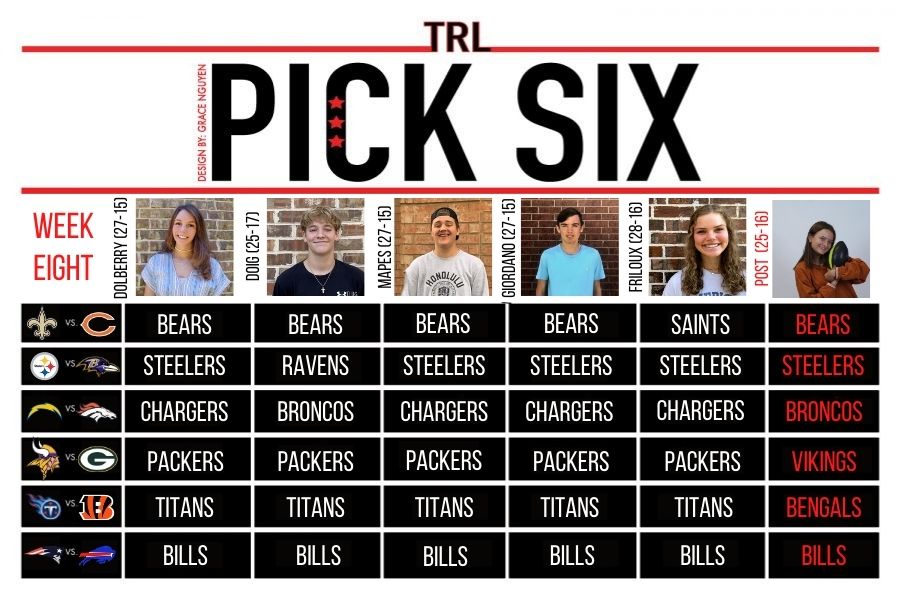 Hannah Gonzalez
After seven weeks of NFL games, only one team stands undefeated, Friloux and Mapes' pick, the Steelers. Overall, last week was rough in the Pick 6 spreads with only one picker emerging with a winning record, TRL's "expert," Friloux.
All six pickers chose the Seahawks and the Falcons to win, neither of which did. TRL alumnus and current Aggie, Joe Vastano went for a disappointing record of 1-6 as the guest picker last week.
This week Pick 6 welcomes TRL's own, community editor Parker Post as the guest picker. Post decided to base her picks this week off of her favorite mascots and how attractive she found each team's quarterback.
What picks would you make? Who do you want to see as a guest picker? Let us know in a comment down below.