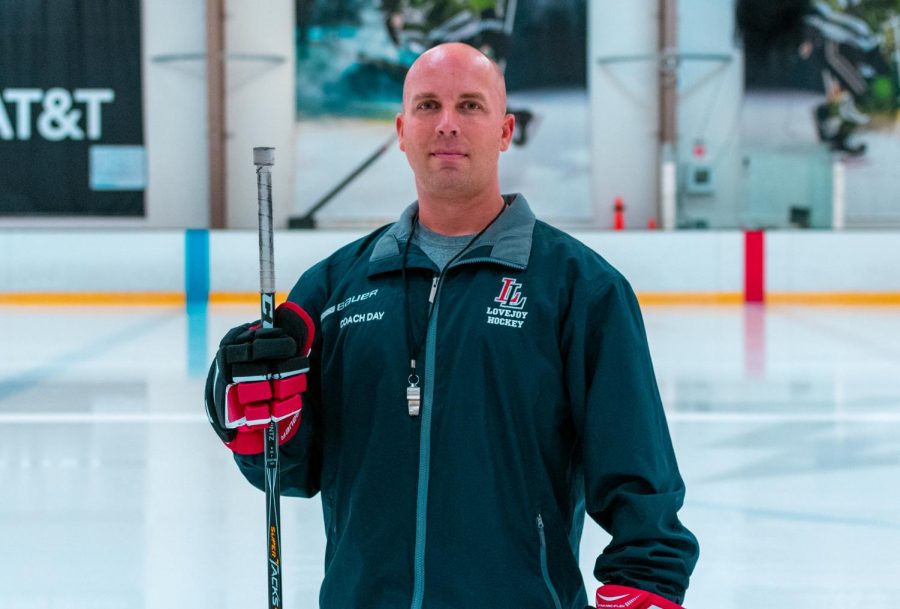 Andrew Hager
Jason Day is the head hockey coach for the Leopards. He attended Columbia College and served in the Marine Corps. He now follows his passion for the sport he grew up loving, teaching players of his own.
At A Glance:
Favorite fast food: Firehouse Subs
Favorite movie: Top Gun
Favorite song: "Angels Fall" by Breaking Benjamin
Looking Deeper:
The Red Ledger: What are your expectations for the team going forward in the season?
Jason Day: My expectations are for the team to transition from junior varsity hockey to the varsity level of play, both physically and mentally. I want the team to learn more about the game and play it with a higher level of intensity and a broader understanding of gameplay.
TRL: Where did you attend college?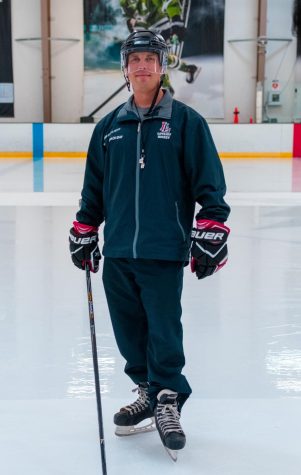 JD: I graduated with an undergraduate from Columbia College while serving in the United States Marine Corps. I then received a master's degree in criminology from the University of Texas at Dallas.
TRL: What made you want to be a hockey coach?
JD: I grew up playing hockey in Michigan and have a strong passion for the sport. I also enjoy teaching young players and being an influence on the players' lives.  
TRL: Who is your favorite professional hockey team?
JD: The Detroit Red Wings.
TRL: What do you like to do outside of the rink?
JD: I enjoy watching movies, exercising, and spending time with friends and family.
TRL: What is the future like for Lovejoy hockey?
JD: The future is to be a highly competitive varsity team and to grow the program. It is our goal to have enough players to fill a JV and varsity team each year. 
TRL: What do you like most about coaching hockey?
JD: I enjoy making the game fun for the players, so they make hockey a lifelong passion like it is for me.