Football looks to wrap up non-district games
After winning 58-20 to a higher ranked John Paul II [JPII] football team, the team will travel to Sulphur Springs on Friday to try and maintain their winning streak. 
"I think we played very well as a team for our first game," senior offensive lineman Trent Robinson said. "There is definitely room for improvement though." 
UIL social distancing measures made the student section, The Jungle, not guaranteed; however, the team was ultimately able to play for fans. 
"To go out and play for all the fans in [The] Jungle felt great," sophomore receiver Jaxson Lavender said. "It gives us a sense of normal in these unreal times."
According to offensive line coach Shawn Lewis, JPII has a lot of division one talent. Despite this, the team was able to block three punts and caused four interceptions.
"We played well, [but] I think that there's things that we can improve on," Lewis said. "We could play so much better, but I thought it was a good first step. The area that we really had a strength was our special teams and our defense played extremely well."
Even with the win, according to Robinson, the team isn't satisfied with last week's performance, and this week they are working even harder for Sulphur Springs. Last year, Lovejoy played Sulphur Springs at home and won with a score of 37-34. 
"I anticipate we will come out strong against Sulfur Springs and keep the momentum [from the JPII game]," Lavender said. "The game plan is to run the ball and  complete short passes when they are expecting [us] to throw it deep. Our key to success will be to keep a one track [mind], have nothing phase us and just keep moving forward."
Because the season was pushed back, the team only has two non-district games. Non-district play wraps up this week against Sulphur Springs. District play starts next week against Princeton at home.
"I think the focus has really [been to] dominate the details this week," Lewis said. "We are focusing on the things that we can do to improve. We're not really worried about Sulphur Springs, we're worried about us improving every day."
About the Writer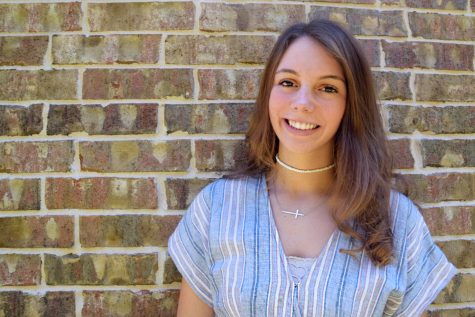 Katie Dolberry, Section Editor
Heading into her second year on staff, senior Katie Dolberry is excited to take on the role of sports editor and photographer. She would like to pursue...