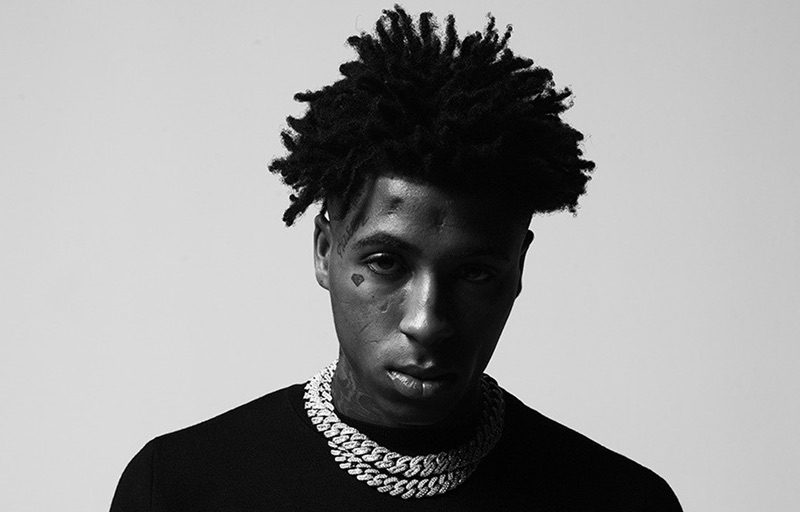 Courtesy of Complex
With music being one way for all of us to entertain ourselves during the global pandemic, YoungBoy Never Broke Again, also known as NBA YoungBoy, gives us a surprisingly refreshing taste of sound with his new album "Top." In 2014, YoungBoy released his first mixtape "Life Before Fame," and has continued putting out music with such rap classics including "38 Baby," "AI YoungBoy" and "38 Baby 2." The album starts off with the song "Drug Addiction," which differs from most YoungBoy songs with a slow, melodic beat, but then proceeds into an upbeat, hype standard YoungBoy seems to meet with most of his projects. 
NBA's newest album consists of 21 songs clocking in at a 58 minute listen time with big features from Snoop Dogg and Lil Wayne. "Top" debuted at No.1 on the Billboard 200, with previous teases of the songs "Callin" feat. Snoop Dogg, "House Arrest Tingz," "Stick with me," "All in," "Kacey Talk," "Murder Business" and "Soul Stealer."
NBA YoungBoy catches hate from rap fans because his music is repetitive, but if you look deeper into the lyrics of this album, you will understand more of his story. In the song "Off Season," you get the feel of sorrow while YoungBoy describes his time on the streets as well as various addictions. In another song "House Arrest Tingz," NBA proceeds to describe his life as a thug in both his childhood and adulthood. The songs on "Top" can switch from melodic and soothing beats, to hype party-esc. "Top" has a song for any and every mood you are in. If you are sad, he's got you. If you are feeling romantic, he's got you. And, if you are feeling like hanging with friends, he's definitely got a few songs for that. The overall album will leave you feeling energized, perfect for a workout or if you want to do something crazy. In the song "To my lowest," NBA talks about his low points and how he got there, and got out of struggling times. For those not aware, YoungBoy actually has five kids, four being boys, and a girl. In the songs, if you listen closely when YoungBoy is rapping fast, you can hear their names as he talks about his love for them and how he wants to give them a good life. This also gives off an unfamiliar feeling one would get from NBA; just genuinely happy. YoungBoy's music has the ability to change not only the way it sounds, but also the way it makes you feel. Surprisingly, this album is  similar to a Juice WRLD album, where they can both switch up the way they rap in an instant and decide to tell a story.
NBA YoungBoy's music is not for the faint of heart, or to listen to with your mom in the car, but it's a catchy, energetic album you should listen to.
Rating: A-