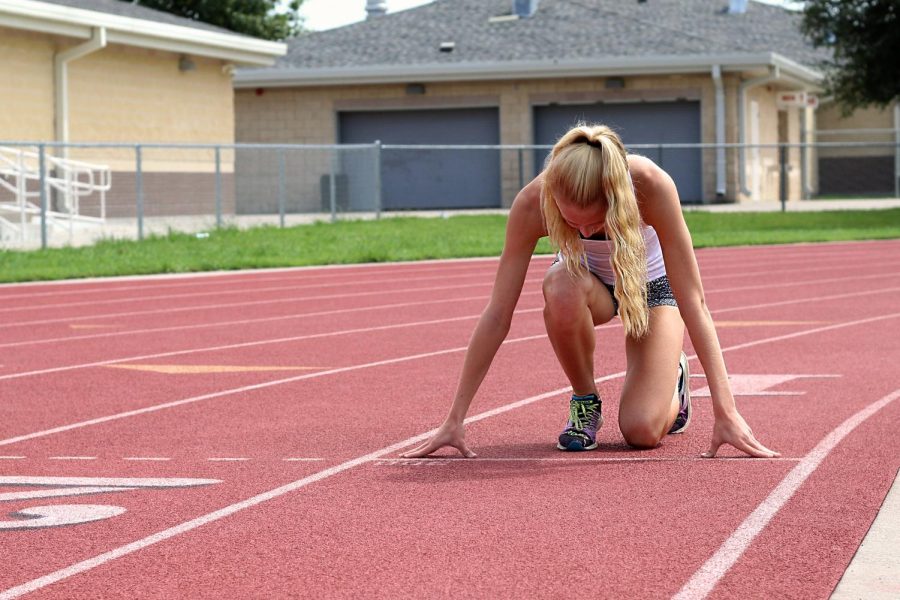 Sydney Stout
In the beginning of August, freshman and varsity track runner Kailey Littlefield attended the Amateur Athletic Union (AAU) Junior Olympic Games in Satellite Beach, Fla.
"Before the race, I was feeling very nervous but also excited because I hadn't raced all summer," Kailey said. "I was also excited because I knew there was going to be some super tough competition, and I was going to have to run a new PR."
The COVID-19 pandemic affected some athletes' ability to continue training, but Kailey was able to continue working.
"Being out of state during a pandemic didn't bother me because we were very good about social distancing and wearing a mask," Kailey said. "We've done a very good job about keeping ourselves and others safe."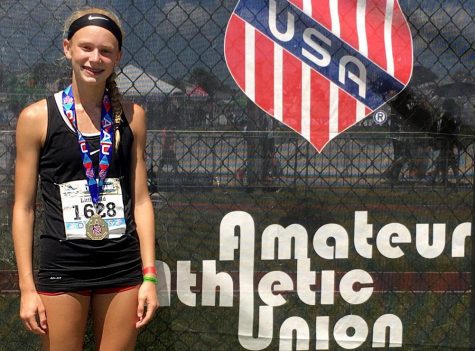 Kailey's summer training with her Lovejoy teammates gave her an endurance foundation. She also did speed workouts once or twice a week.
"I got to train all summer with my cross country team as well as doing speed work with Mia Reaugh (an eighth grader who also competed at the AAU meet)," Kailey said. "I was able to up my mileage while working on my speed at the same time"Overall, my training this summer was very well planned thanks to Coach Littlefield."
The AAU track meet is dedicated to the promotion and development of amateur sports programs and their athletes. Kailey finished first in the 800 meter with a time of 2:12 and second in the 1500 meter with a time of 4:35, which was her personal best by 10 seconds.
"We knew Kailey was going to have a fantastic competitor in the 1500 meter run," Carly Littlefiled, Kailey's mom and coach said. "The biggest focus was to have the confidence to go out with her and trust that her training had prepared her."
Amy Morefield, one of Kailey's training partners and cross country teammates, was able to watch the race online.
"Kailey is one of the most hardworking, dedicated people on the Earth," Morefield said. "It was amazing to see how much she can push herself. She was so tough and pushed through all the mental barriers. I was so proud of her 1500 because she almost broke the national record which is beyond amazing even though she placed second."