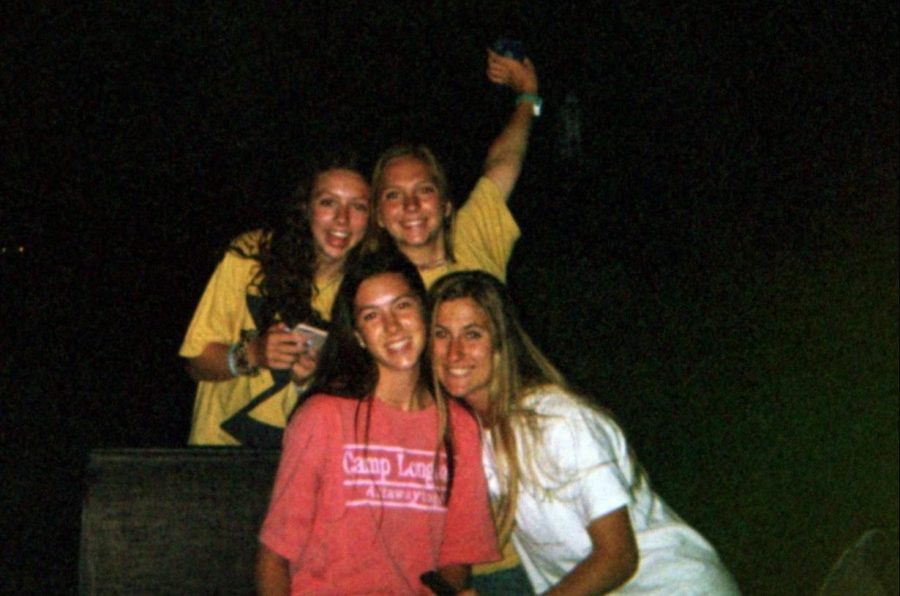 Courtesy of Madeline Sanders
I've thought about what I wanted to write in my senior goodbye column since my freshman year. I remember reading the Class of 2017's farewells on The Red Ledger, and from that moment I began forging words and ideas together as to what I was going to say. I planned on describing my experiences on the cross-country team, sharing a few tips on how to survive high school and writing sappy advice on how to "live in the moment." I am a writer–I have been on the staff of TRL for four years, including two years as Editor-In-Chief. Yet, as I sit here trying to put my thoughts on a Google Doc, my mind draws blank. No words I put together could ever possibly reflect what these past few years have meant to me, but I will try as best as I can.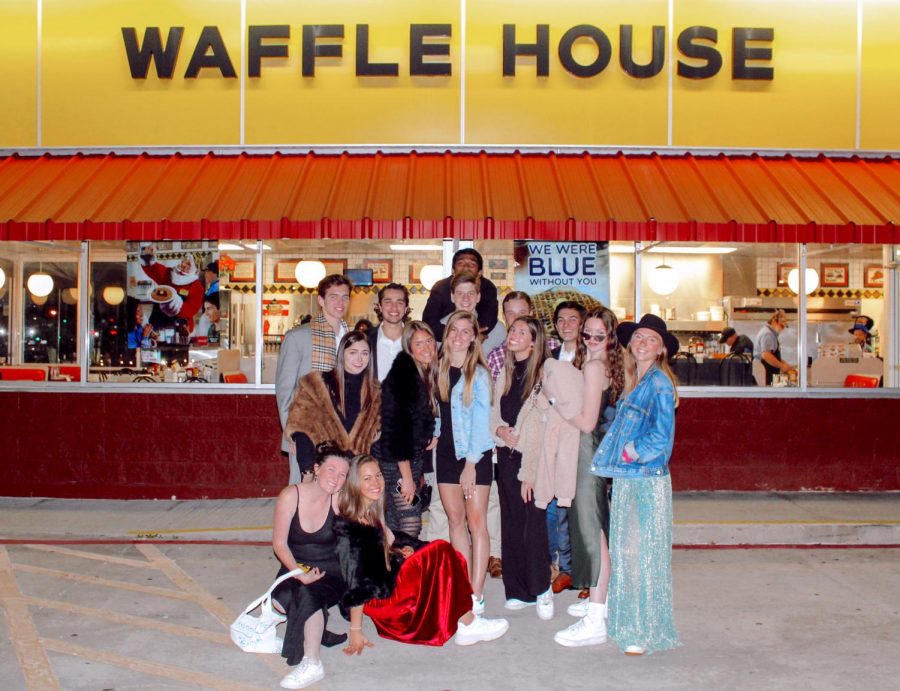 I am lucky enough to be the youngest child in my family. Not in the sense that I'm the favorite child, or that I am spoiled and get everything I want, because that's not true and is a common stereotype for us "babies." Rather, I'm lucky because I got to witness what high school life was like from a very young age. I got to see my two older sisters test the waters and learn everything so that when it was my turn on the first day of my freshman year, I could walk in with confidence–well as much as you can have as a scrawny freshman–and have a general idea of what I was doing. I followed in my middle sister Jillian's footsteps and joined TRL after doing Newspaper in middle school. I had my first high school cross-country season. I took my very first AP class. I thought that I had everything figured out. 
But I didn't. 
One month into freshman year, I learned that my family life would be changing. A lot. But this isn't a sob story, so I'm not going to make it one. All you need to know is that my aforementioned confidence and knowledge I thought I had was gone. I was in new, uncharted territory that nobody I knew went through and could coach me on. My heart was broken, but not because of a boy, a bad test or a broken friendship, and it sucked.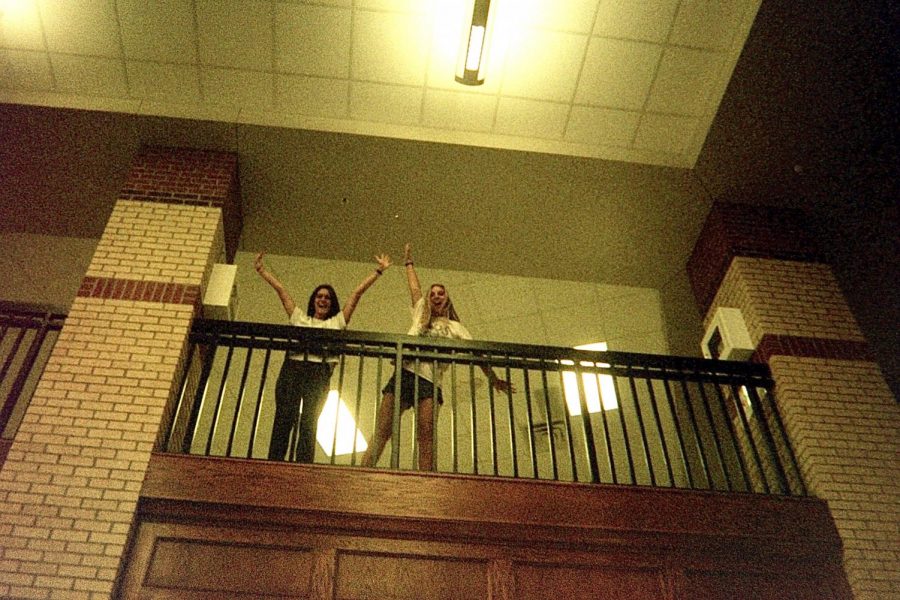 But I had them. 
And that made all the difference.
My friends are some of the most golden, radiant people in the entire world, and I feel like I've won the lottery getting to have them by my side these past few years. I've pretty much been stuck with the same group since the sixth grade. From "BFFSILYBAESWAG" to "I Like Y'all," (tasteful names I know) we grew up together, holding on tight to each other and the Earth as we traveled around the sun. Through everything, they were there. Even today as I continue to struggle with personal situations I never imagined could happen to me, they are there. We are always there–for each other. 
Because of them, high school felt like a movie. In one of my favorite films, The Perks of Being a Wallflower, there is a scene where the main characters, Charlie, Sam and Patrick, are driving at night through a city tunnel, listening to David Bowie's Heroes, and Charlie describes it as feeling "infinite." From our first drives together as 16-year-olds, probably singing No Control by OneDirection or Personal by HRVY, to going on trips to Florida and Austin City Limits, my friends and I were always together, having fun no matter what we were doing. But, as much of a cliche as it sounds, my favorite moments are when we'd stop, look around, see us all laughing, crying or singing, and realize that in that moment we shared together, though it was fleeting, we too were infinite.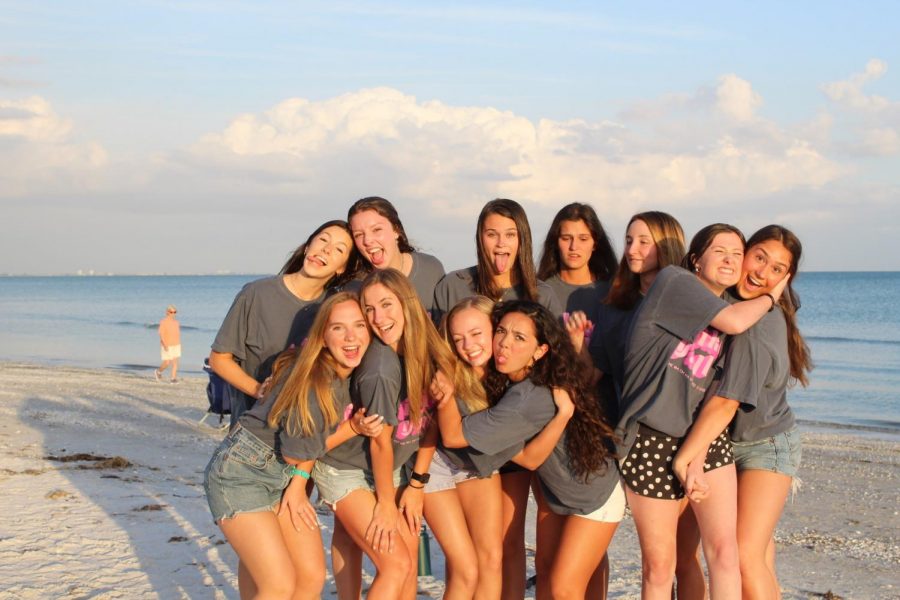 And I thank God every day for our infinite moments. 
I feel privileged that I can say that I truly loved high school, and I know that it's uncommon to feel that way. But from sliding down a 13,000 ft mountain in Taos with the cross-country girls to dressing out for football games, memorizing presidents and making Mr. Eairheart question why he put up with his seventh period class, these really have been the best four years I could have ever dreamed. No, it was not perfect. It was far from it. But every hardship I experienced brought me closer to those around me and formed me into who I am today, and I would not change that for the world. 
I'm terrible at goodbyes. They have always been and always will be difficult for me to do, and now I am even more heartbroken I wont get to say goodbye at all. So, to any of my teachers who may be reading this, thank you. I can't name one bad teacher that I've had these past four years. You have impacted me in immeasurable ways, and for that I am eternally grateful. To any of my fellow seniors, I love you, whether you know it or not. Thank you for being some of the best people and for making our time together incredible. To any underclassman who somehow is still reading this, find your people, and hold on to them tight. It's the biggest cliché out there, "high school is what you make of it," but it's the truth. Go out there, talk to that girl, go to that football game, join that club, find your people and live for those infinite moments.