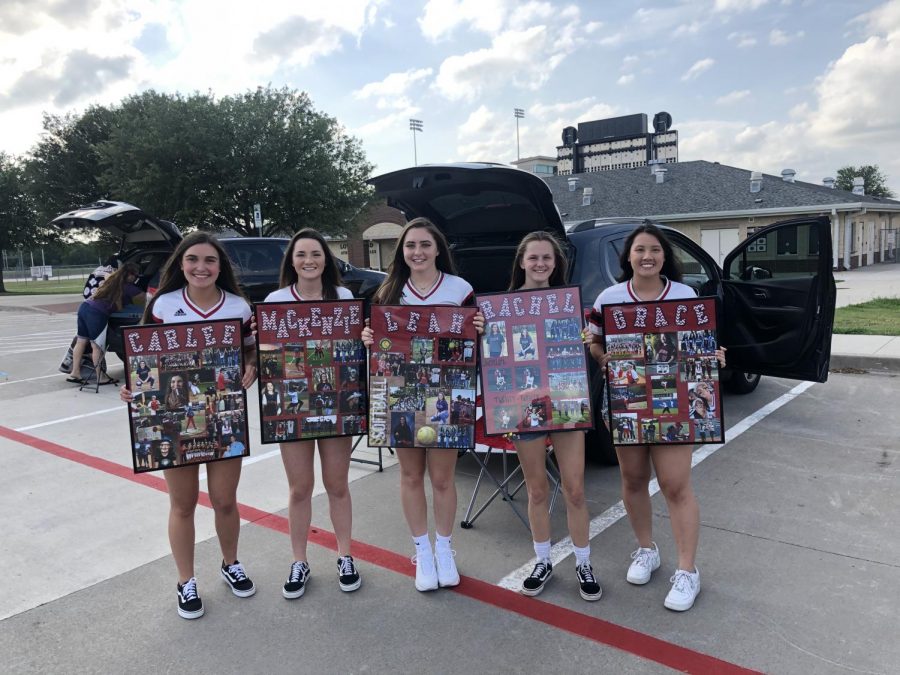 Jade Owens
On May 15, senior softball players gathered with friends, family and teammates in the school parking-lot and participated in a drive by. Seniors decorated and parked their cars in a line, where they sat as their supporters drove by.
"I am happy to say that the event went even better than I could have imagined," softball coach Brittany Lee said. "I think the seniors weren't too sure about it at first, but I truly enjoyed getting to see the smiles on their faces. Both the athletes and families were surprised at how much fun we had."
This is the first time that a social distancing drive through has been done at the school in support of senior athletes.
"Originally, I was devastated when all of our last's were getting canceled," senior Carlee Shaeffer said. "However, this drive by made the other seniors and I feel really special. I feel like it was a good way to celebrate our accomplishments."
Those who drove by provided words of encouragement and gifts to the seniors.
"I am very happy that I could experience one more big moment with my fellow seniors," senior Leah Taylor said. "The thing I have always loved most about softball is the connection you make with your teammates. They become your family, and during the senior drive by, I felt the closest to them then I ever had."
The event gave seniors the opportunity to celebrate their journey on the team and receive recognition for their efforts over the years.
"I can't begin to explain how much respect and love I have for our five seniors," Lee said. "They will always be a special group. They accomplished more than most athletes do in their time at Lovejoy and I know, without a doubt, they are leaving this program better than they found it."