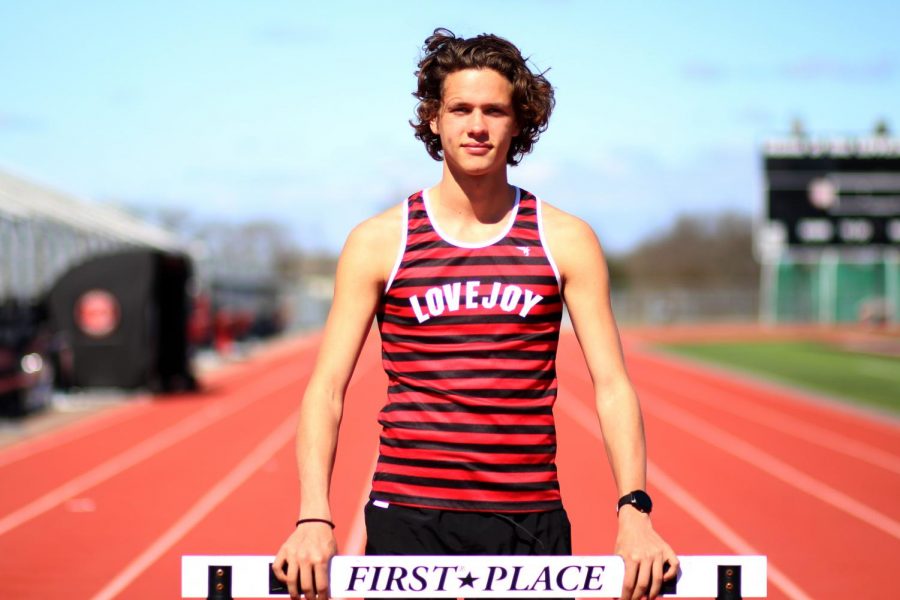 Sydney Stout
Senior Will Muirhead joined track in eighth grade and also runs cross country. Muirhead placed fourth in the state for cross country and is committed to run for OSU.
Pre-Game
Whataburger or Chick-fil-A: Chick-fil-A
Favorite movie: The Hangover
Favorite subject: Math
Favorite music genre: Country
Post-Game
The Red Ledger: How did you get accepted to OSU, what did the commitment process look like?
Will Muirhead: I have committed, I was invited for an official visit. Stayed up their with the team, with the coaches. I got to meet all the athletes, look at all the facilities and I really liked it. So, I made my choice to go there, and I'm really excited about it.
TRL: What led you to join track?
WM: Honestly in eighth grade I just did it to get out of the off-season, and I turned out to really like it, and I've just stuck with it ever since.
TRL: How has your experience with track been throughout your high school career?
WM: My experience with track has been great, I look forward to track season every year. Spring is the best part of the year since we get to have track races.
TRL: What are some of the most memorable things from your time in High School track?
WM: Probably going to summer camps up to Taos with the track team. It's a lot of fun and things I will remember for awhile.
TRL: What is your favorite part of track?
WM: My favorite part of track is definitely the mile. I think it's the most fun race.
TRL: How have your parents supported you in running?
WM: Before I could drive, they would drive me to all of my practices and they show up to every race. They are definitely good supporters. 
TRL: What made you start running, and who did you look up to when you were just starting in track and cross country?
WM: I had a family friend who ran track, so I guess I looked up to her because she knew what she was doing. I started to run track because the coach asked me to.
TRL: When you placed fourth in state for cross country, what was going through your mind and what preparations did you make to succeed?
WM: I was happy with my fourth place finish. To prepare, the race was in November so we had to start training in June to be ready. It took lots of training leading up to it.
TRL: Could you walk me through what your average practice looks like?
WM: 3 days a week we will have a light jog for a specified distance. For a full work out, you show up to the track, get a warm up in of one or two miles and then you do some intervals like one minute on, two minutes off, something like that, then you get a cool down in and call it good.