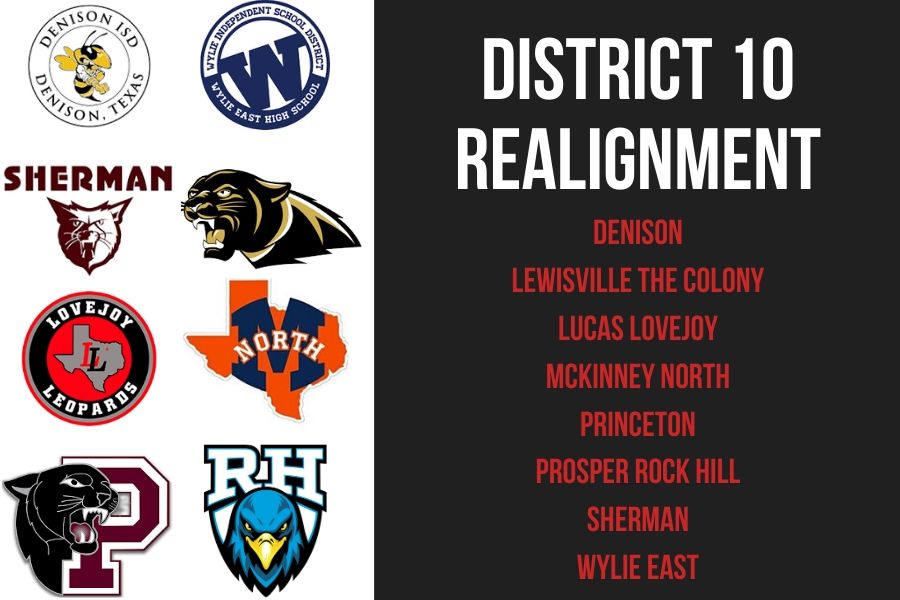 Hannah G
United Interscholastic League (UIL) released the updated the district alignments for the 2020-2021 school year yesterday. Some schools added to the 5A category are Dallas Molina, Dallas White, Mansfield Summit, Richland Hills Richland, Dallas Hillcrest and Prosper Rock Hill. 
"I believe our football district 7-5A will be about the same as this past year," athletic director Jim Bob Puckett said. "Proper Rock Hill and Frisco Liberty replaced Denton Braswell and Frisco Reedy. Not sure about Prosper Rock Hill as they are a new school opening this fall. I also believe that our 10-5A district (basketball, volleyball, tennis, golf, track & field, cross country, baseball, softball, soccer) will be close to the same as this past year."
Information on the changes for the wrestling and swimming districts will be determined in early March.
"It's always an exciting time when you get the new alignments every two years," Puckett said. "I know with the coaching staff, athletes, parents and administration we have, our expectations will never waver. We want to be champions in everything we do academically and athletically."