Choir to spread holiday spirit through Carol-o-Grams tonight
Choir will be selling their annual Carol-o-Grams today, tomorrow, and Wednesday. Each one costs $26 and can be purchased at the choir website. The Carol-o-Gram will be delivered today or tomorrow between 6:30-8:00 p.m.
"I think they are really fun because you get to go around and sing for people you don't know, or you get surprised and see someone you do know," senior Claire Mclaren said.
After a Carol-o-Gram is purchased, 16 choir students will go to the requested house and sing carols such as Silent Night, Jingle Bells, Joy to the World, The First Noel and We Wish You a Merry Christmas.
"My family buys one every year and it's really fun to see my mom, dad and grandmother get really excited," junior Paige White said.
The money raised goes toward the choir booster clubs which pays for things like sheet music, lighting, and choir's spring pop show.
"It really is a wonderful thing because its serving the community, and as I said, nobody really goes caroling anymore, it's sort of an old fashioned thing to do, so I think it's really special, and one of the things that sets Lovejoy apart," choir director Cathy Koziatek said. "Lovejoy really values that involvement with the community."
View Comments (1)
About the Writer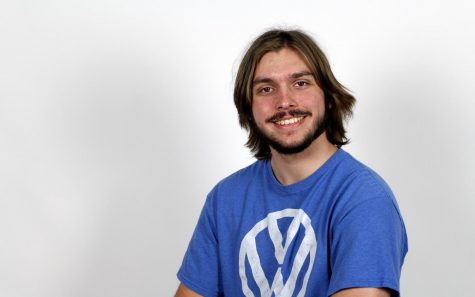 Mathias Alling, Section Editor
Junior Mathias Alling is entering his third year on The Red Ledger as a section editor. He can often be found riding his bike at six in the morning, at...