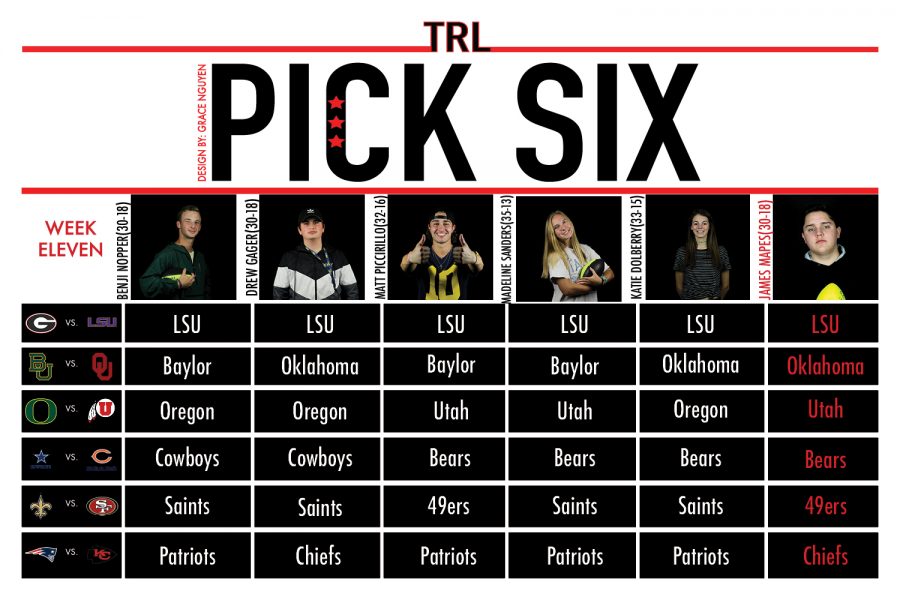 Grace Nguyen
In perhaps the most exciting weekend of college football during the year, the Pick Six staff attempts to forecast the conference championships that will have significant implications on the College Football Playoff.
Additionally, the panel will attempt to accurately predict the three most evenly matched NFL games this week.
Madeline Sanders (35-13) and Katie Dolberry (33-15) lead the pack in front of all the guys, but they are in need of a good week this week to stay ahead of the logjam for second and third place in the rankings.
This week's guest features junior James Mapes, who will look to improve the cumulative guest picker record of 30-18.