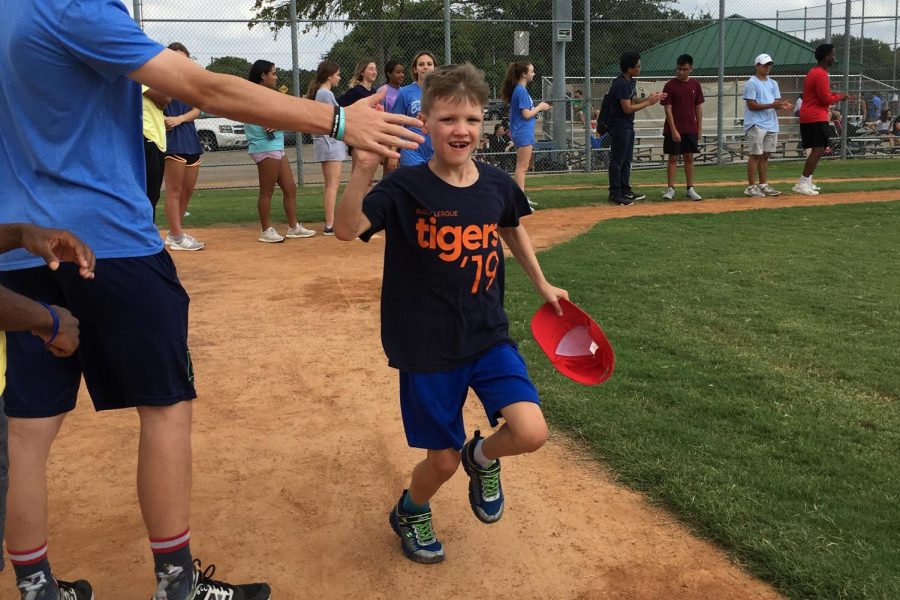 Courtesy of Stone Scalf
America's favorite past time means so much more to the players of Buddy League, where adults and children with disabilities are provided with the opportunity to build relationships that extend past the field through the sport of baseball. 
"Buddy League benefits [special needs] players in that they get an opportunity to make friends, get some physical activity, get dirty, have fun and just be kids," founder Heather Miller said. "Buddy League gives our youth volunteers the opportunity that what they do with their time is important and can change someone's life."
Games started on Saturday, Sept. 21 and will continue on Saturdays until Nov. 9. Several games will run every hour from 9 a.m. to 1 p.m. Junior Stone Scalf is organizing Buddy League in the school this year, and volunteers can register on the Buddy League website. 
"Experiencing Buddy League as a team was an added bonus as it builds so many aspects that help you perform as a team from a different angle like trust, communication, and builds team bonds," Scalf said. 
Buddy League was founded in 2002 when former district parents Heather and Curt Miller's son, Ben Miller, was unable to participate in Little League baseball because of his disabilities. His disabilities included seizures, partial paralysis and a speech impediment.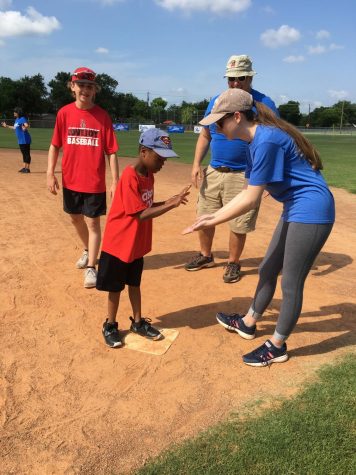 "Ben is disabled and always played alongside his younger brothers on their teams," Buddy League president Heather Miller said. "His runs and outs were never counted, but he was allowed to participate. It was his thing. It made him feel like a superhero. He got to play and make friends. Then that was gone. I couldn't allow that to happen, so I created a league for Ben and others like him."
Scalf emphasizes the need for more volunteers to help out weekly in his efforts of organizing more people together to help out. 
"I see that Buddy League has great needs in the number of volunteers they need weekly," Scalf said, "[Heather Miller] has been very helpful and welcoming as I tried to get this organized to inform more people. 
Scalf said he finds a deeper connection with Buddy League because of a family member with birth defects who passed away. 
"My cousin Jerra, who was my age, had multiple birth defects, and if she were still alive, I think that Buddy League is something she would enjoy," Scalf said. "She had HLHS [hypoplastic left heart syndrome] and other birth defects. Because I learned so much, I want to share what I learned. It's important to give back to the community."
Miller says that the parents show a great amount of support for the children, including those on the opposing team.
"Their parents share stories, support each other, and celebrate the successes of all of the kids," Miller said. "Both bleachers cheer for both teams not just their own kids."
Scalf says that he believes that Buddy League has allowed him to see the happiness of the players that comes from the opportunity to have fun and focus on what makes them happy.

"We get to take the fundamentals of the game and focus on them and see our players' determination," Scalf said. "We get to experience our buddies' joy, enthusiasm and love. I'm grateful for all of my players I am paired with."