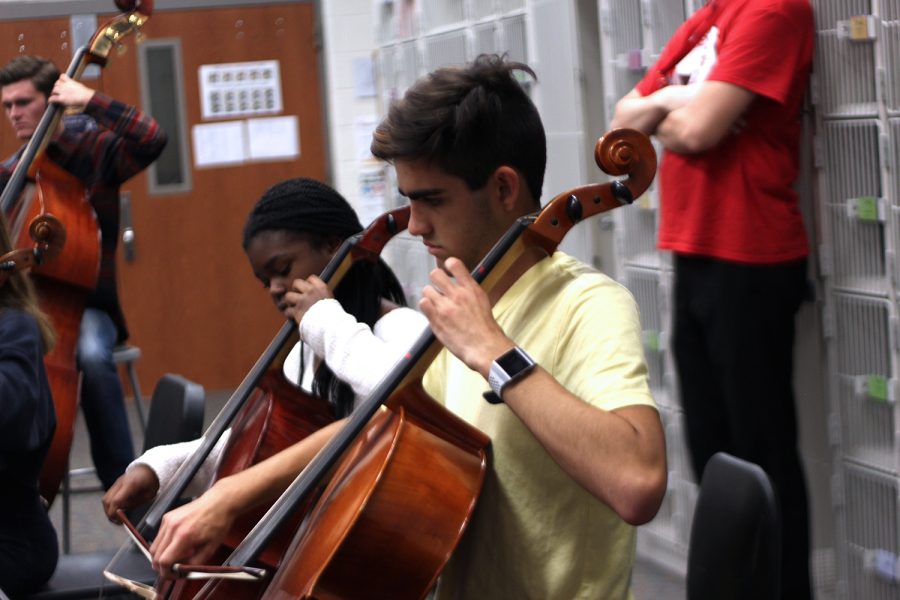 Matt Bolden
Willow Springs and high school orchestra will hold their annual courtyard concert on Monday, Oct. 28 at 6 p.m. The concert is a free event for community members and features pieces from all concert, chamber, and philharmonic orchestras, Kona Ice and Halloween costumes from the musicians.
"We encourage families to bring picnic blankets, chairs and dinner," orchestra director Jennifer Vanhook said. "This will be Kona Ice's third or fourth year [at the concert] and they donate back to the program too when everybody has purchased."
The orchestras perform recognizable pop-culture pieces like movie and television soundtracks and music to resonate more with an audience, and will also feature a drum set.
"Everyone feels really well prepared and ready for Monday," junior John Wallaert said. "We've got a lot of soundtracks from movies, and I love how isolating the soundtrack makes you appreciate the music, especially when it's performed by a live orchestra. It really envelops you."
Weather has served as a concern for the orchestra after past experiences. 
"Last year it was really drizzly and cold, but we have the cafeteria reserved as back up just in case," Vanhook said. "Last year we had to go in the cafeteria, but we have our fingers crossed that hopefully it'll be good this year."