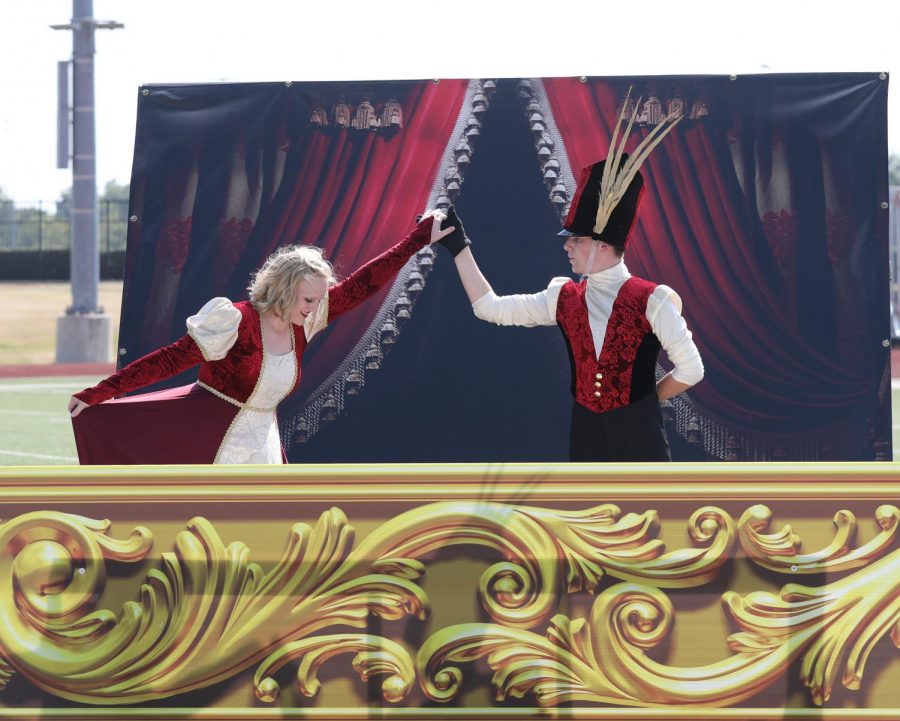 Courtesy of Melissa Smith
The band will compete in the UIL Area Marching Band Contest this Saturday, Oct. 26 at Collin Stadium in Denton. The band will perform for prelims at 1:15 p.m, and community members may come to support.
"We play for five judges in both prelims and finals," band director Paul Heuer said. "It is broken up with two judges critiquing only music and two judges only critiquing marching. They rank us based on their score against all other groups from the Area that qualified to move to this round."  
The band's performance will be scored against other groups in the area. The top four bands will advance to compete at the state level on Nov. 4-5 at San Antonio in the Alamodome. The results from the area and state competitions will conclude the season which started in August.
"We started planning this show last fall and started preparations for the production in the summer," Heuer said. "We progressed with local contests and then received a superior rating at the region level marching contest which passed us on to the Area level contest happening this weekend."
The band experienced recent success, winning first place in the Golden Triangle Marching contest in Denton and the Wylie Invitational. Band member senior Trisha Pavelock attributes this success to the dedication of the band members and directors.
"Since the start of the season, the band has been working extra hard to ensure we do good for our competitions," Pavelock said. "Since last year was a good run for the few competitions we had, band members who continued to this year have been working extra hard to make sure the band succeeds."