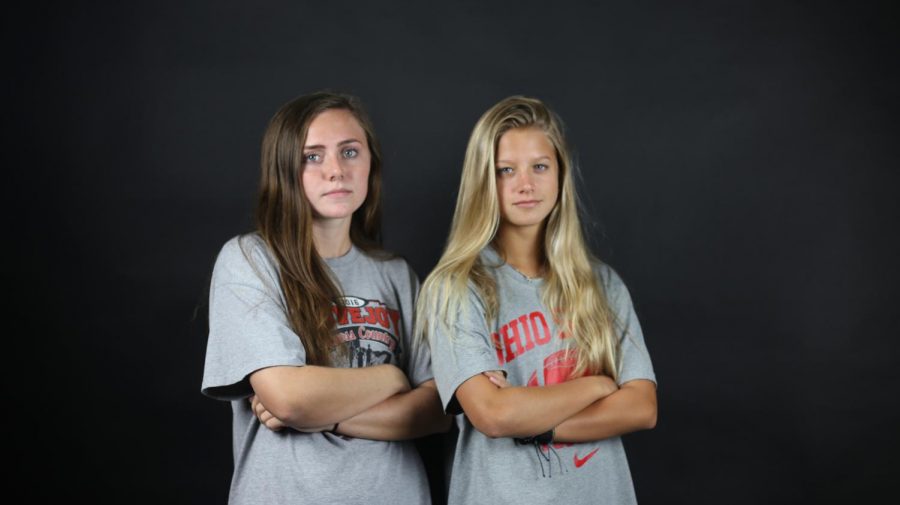 Katie Dolberry
The Red Ledger: This group of players had a pretty good run last year and came pretty close to beating the now seniors. What do you guys think will push you over the edge and hopefully secure a win?
Katie Welch: We lost a lot of teammates from last year, so it'll be interesting to see how the team's going to look against the seniors.
Hannah Dunlap: Everybody just has to try and we'll see how it works.
TRL: What have you guys done to prepare and feel confident going into the games?
KW: Our outfits. *laughs* Our outfits are going to be the best. For sure.
HD: We may not win, but we'll look cute while doing it. *laughs*
KW: We'll definitely look cute.
TRL: How confident do you feel in your coaching staff this year?
KW: *laughs*
HD: Luke has coached us to success for three years. He's been a good coach. We've only practiced once this year and that was yesterday. 
KW: Bo and Luke were [at practice], and Luke has done a really good job coaching us for the past three years, and last year he did a really good job because we were really close to beating the seniors last year, so hopefully we'll do good.
TRL: Who's the team's main target this year?
KW: Seniors. We definitely think Reagan and Carsen were the ones that stuck out whenever we played them last year. That'll be our biggest challenge.
TRL: How confident do you feel in the game against the sophomores?
HD: We think it should be easy, but we don't know.
KW: With the team we had last year, it would definitely be a breeze, watching them play but this year maybe not. We don't know yet.
TRL: With the seniors playing in the championship two years and running, how do you feel going into the games if both of these teams are to advance?
KW: It's definitely going to be a struggle. I think the junior class mentality is like 'just look cute.' That's the thing we talked about most at practice was our outfits. We're definitely going to try and look cute. We have team moms this year which is really nice. The snacks will be good too. 
TRL: Any last comments?
KW and HD: GO JUNIORS!