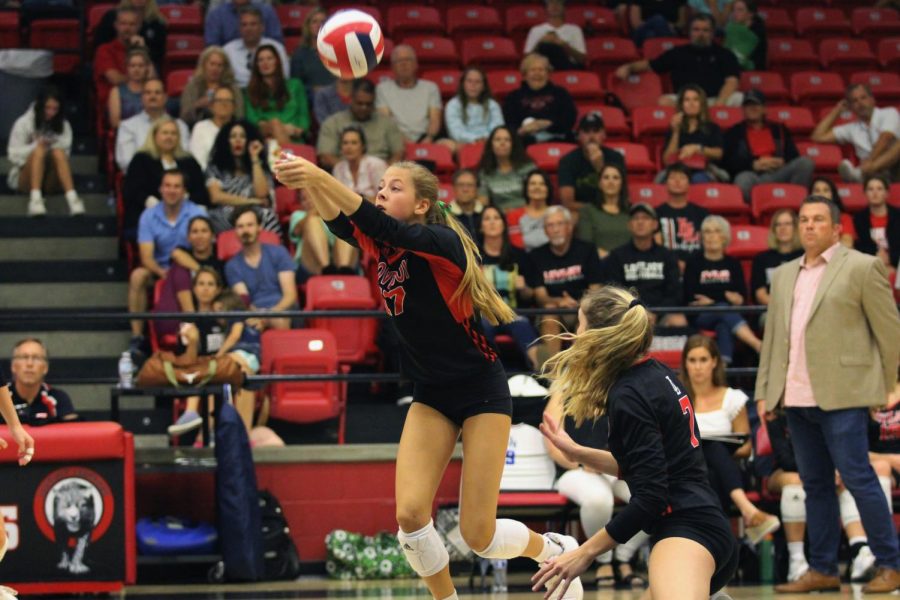 Katie Dolberry
The third-ranked in the state Leopard volleyball team (29-5) will play the Aledo Bearcats (15-13) in an away match next Tuesday at 6 p.m. Aledo is currently ranked 61st in the state, and 211th nationally. The Leopards will be looking to bounce back after suffering a 3-0 loss at home against number-one-ranked in the state Byron Nelson.
"Against Aledo, I think our focus needs to be on our defense and being able to block in and make plays," sophomore Averi Carlson said. "I think we'll do really good if we can come together as a team and play as one."
Aledo currently has a home record of 3-1, compared to Lovejoy's undefeated away record of 3-0. The Leopards have more kills this season, while the Bearcats have more blocks.
"We have to work on being more efficient and taking care of the game plan and staying consistent throughout the whole match," junior Grace McLaughlin said. "If we can execute, then we'll play well and play consistent."
On Tuesday, The Leopards lost 3-0 to the Byron Nelson Bobcats, who are ranked first in the state, according to MaxPreps. Junior Cecily Bramschreiber led the attack with 12 kills, with junior Ellie Jonke also picking up 11 kills. On defense, junior Lexie Collins recorded three blocks, and junior Callie Kemohah picked up 19 digs.