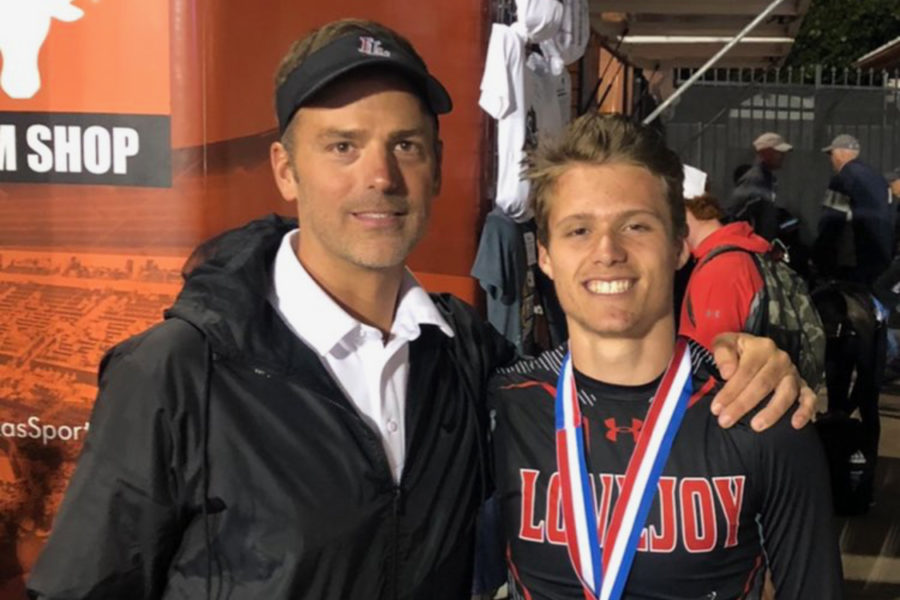 Courtesy of Ryan Gordon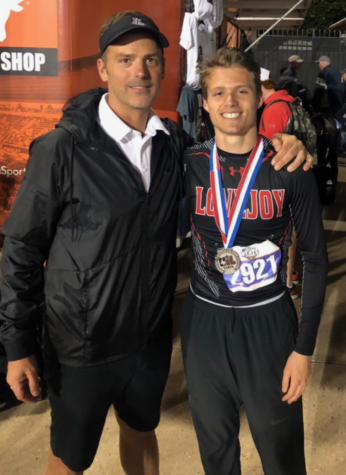 Four years ago, senior Ryan Gordon was diagnosed with a rare heart condition, which ultimately led to his decision to give up all contact sports. Fast forward to his senior year, and Gordon found himself standing on the medal podium at the Texas 5A State Track and Field Meet last Friday after placing second in the 200 meters with a time of 21.14.
"[Quitting contact sports] was just a precaution," Gordon said. "[My heart condition] was something that would have affected me when I was older. I just wanted to play varsity football, but then I started running track and realized that I was actually pretty fast."
Since then, Gordon has set school records in four events (60 meters, 100, 200, and 4×200 relay) and has been named a USA Junior All-American. Now, Gordon can add state silver medalist to that resume.
"I just tried to really execute at this meet, and I really think I did a pretty good job of it," Gordon said. "My start felt strong, which usually my start is horrible. I hit that curve like I wanted and needed to. When I was running that race, I only saw one yellow jersey in front of me and realized I had a shot at a medal."
Gordon, who has signed to run track for the University of Arkansas, said this experience has acted as a confidence booster as he enters the next stages of his track career.
"Going to a high-performing track school like Arkansas, I'm not going to be that top guy," Gordon said. "[But winning the silver medal at state] made me feel like I can compete and that I belong there."