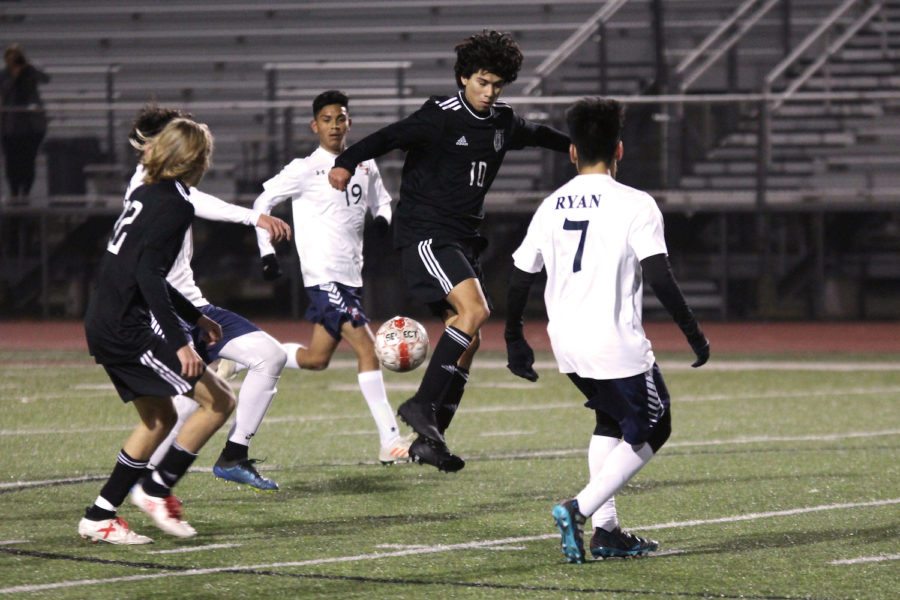 Olivia Lauter
The boys soccer team (14-4-1, 4-2) have a home district game tonight against the Denison Yellow Jackets (2-12-6, 0-6) at 7:15. The Leopards defeated Denison in their first matchup this season.
"Denison is currently last in our district," senior captain Max Pabin said. "If we just play the way we are supposed to, we should not have any issues coming out with the win."
With a fairly young and experienced team, Denison has yet to win a single game in district. The opportunity for a win is important for the Leopards who still holding onto hopes for a district title.
"We still have a chance to win district," senior Brock Yeager said. "We will just have to win the rest of our games and hope Wylie East drops a couple."
Last game, the Leopards lost to Wylie East (12-4, 5-1) by a score of 4-1. East is now first in district with McKinney North (10-4-1, 4-2) in second and the Leopards in third. North holds the tiebreaker with the Leopards for second due to a win in the first half of district.
"Last game was difficult for us," senior Caleb Toomey said. "We just did not play the way we should and couldn't really get anything going. We needed to win last game to feel more comfortable in the district standings, but nothing is set in stone yet."
North still has to play both Wylie East and Lovejoy, so the district standings are still up in the air at this point.