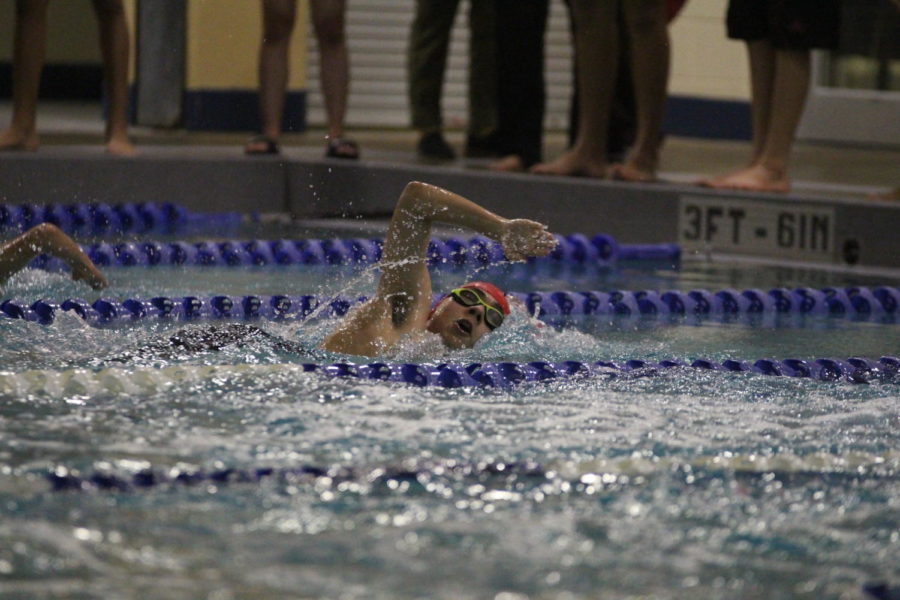 Cooper Meldrum
After a regional meet in which the swim teams qualified a school record eight swimmers, the program will now set its sights on this weekend's state meet. The preliminary rounds for both swimming and diving will take place Friday afternoon, and the finals will occur Saturday afternoon at Lee and Joe Jamail Texas Swim Center in Austin.
Head swim coach Matt Franks highlighted his team's goals in magnifying the significance of what is already a historic meet for his team.
"We are looking to win at least two events, the 200 IM and 500 free," Franks said. "We want to walk away with at least four medals, which would be historic for the program. The ultimate finisher would be to have the boys wind up in the top 8 and the girls in the top 12 respectively as teams."
Junior Jakob Feldman, who is scheduled to compete in the 200 meter freestyle relay, explained what is at stake this weekend.
"The overall goal is to do as well as we possibly can and hopefully get some podium finishes," Feldman said. "This year we have a chance to show people at state who we are as a team and make a statement that we mean business from now on."
Junior Ana Laura Faoro, the lone Leopard diver at the state meet, said she is excited for the big stage.
"This meet is really the best of the best, so I just want to go out there and give it my best," Faoro said.