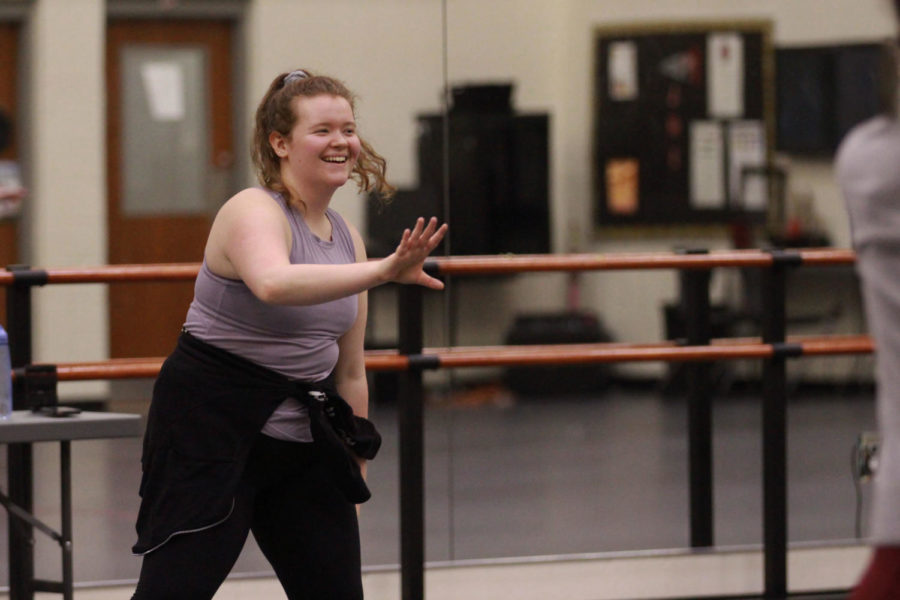 Abigail Lund
A new gym membership and attendance in a Latin dancing class is all it took for senior Lyndsey Toft to fall in love with Zumba.
After becoming a member at Lifetime Fitness, Toft signed up for a Zumba class because she enjoys dance and wanted a fun workout. She went with her mom and instantly enjoyed it. She said the music, beat and choreography all made her feel like she was at a club, not at a workout.
"I just love the music," Toft said. "I really love Latin music, so the tunes that they play are really fun and they're very different sounding than a lot of the music we have here. I enjoy that a lot, to hear some different styles of music, like merengue, reggaeton and salsa, and I find that to be really cool. The choreography, although it may be simple and stuff, I find it really fun and invigorating to be able to move your hips to the music."
Toft currently goes to Zumba about twice a week, sometimes with her mother or a friend, but most often she goes solo. Toft said the environment is very welcoming, and the choreography is open to each person's interpretation.
"I think my favorite part is the moment when you find the one Zumba routine that you really love, and really can feel the movement and beat of the song," Toft said. "I think that's my favorite part because obviously everyone has their own style or favorite combination that they really enjoy."
Toft had always wanted to get a certified license for Zumba because of the passion she has for the activity. So she decided to make her senior project about becoming an instructor and teaching a class to show off what she has learned.
To become an instructor, Toft had to attend a day-long convention with several Zumba educational instructors to learn the different methods of creating a class routine and understand the differences between the major Zumba dance types: merengue, reggaeton, cumbia and salsa. At the end of the convention, she was awarded with a license that gives her certification to construct a Zumba class.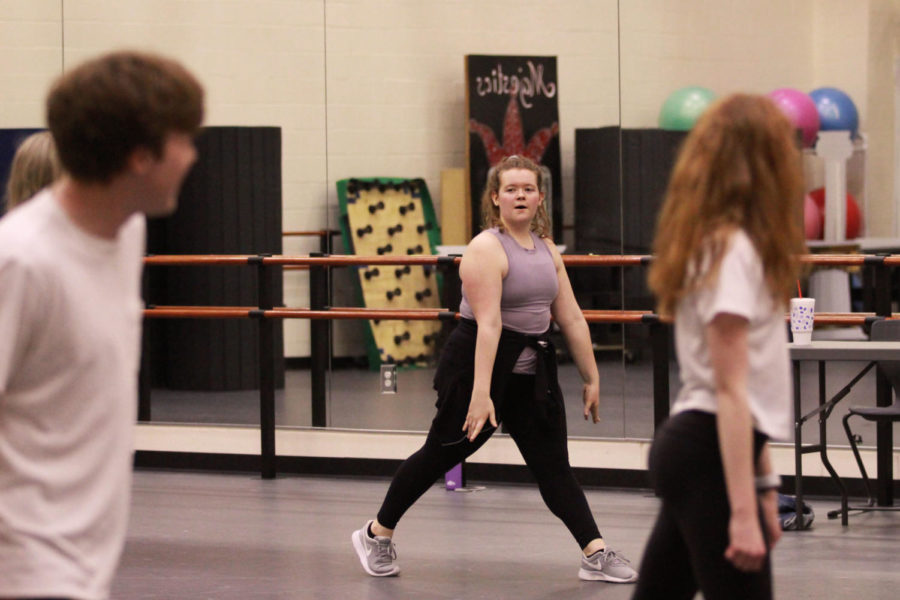 "[The convention is] really fun and a party because you're surrounded by people who love Zumba just as much as you do," Toft said. "People of all ages, all fitness levels, it's a really cool experience."
As a Zumba instructor, her license is valid for six months. However, Toft is paying a monthly fee to be a part of the Zumba Instructor Network, or ZIN, and keep her license so she's doesn't have to go through the certification process again. Toft said the ZIN is a great platform because it offers several different benefits to being an instructor.
"Through that program, you get music sent to you every month, choreography every other month and your name gets listed on Zumba.com for being an instructor so gyms and local places can find you if they ever need you," Toft said. "It's a great way to get a job."
Toft has already hosted two classes starting in January in the dance gym. She put up flyers around the school to spread the word, asking students and friends to attend. Grace Guzinski, a sophmore Majestic, went to the Feb. 6 class and said it was a great way to have fun while exercising.
"Lyndey is properly trained and maes the class super fun with her positive attitude and energy," Guzinski. "I will definitely go back to her class."
Toft encourages people to come to her next class on Feb. 12, which is also her 18th birthday. No sign up is required and everyone is welcome to attend.
"I'm very excited for the class," said Sophie Shae, a senior and a friend of Toft.. "I know it's going to be so much fun, especially because I know Lyndsey loves Zumba."
Toft plans to continue attending Zumba class throughout college, as well as use her license to get a job as an instructor. She also hopes that people enjoy her classes at Lovejoy so that she can continue hosting them throughout the year.
"It's definitely been a positive effect on my life," Toft said. "It's really improved my mood and the way I view a lot of different things. I definitely wouldn't have continued going if I didn't feel great from doing it."