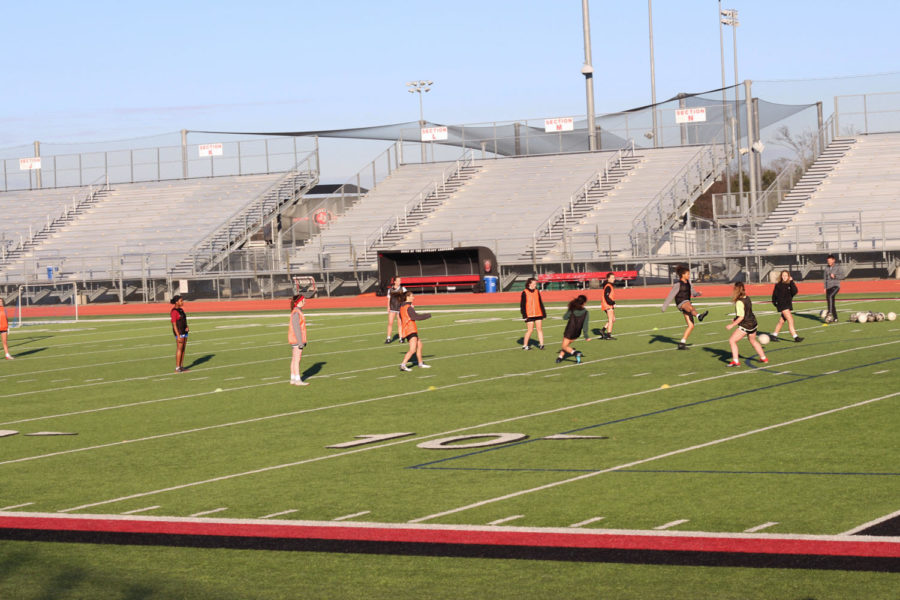 Shae Daugherty
The final pre-district game of the season for the girls soccer team is slated for tomorrow at 7 p.m. at Royse City High School. The girls are continuing their hot streak with a record of 7-2-1.
In their last tournament, the Leopards shut out their two opponents, winning both games 2-0 and 4-0, respectively. Junior Sydney Fluker said they won on aggregate in the tournament, which is exactly what kind of improvement coach Ian Keeble wanted to see.
"The first thing that comes to mind is I would like us to get a clean sheet," Keeble said. "As always I think we can be more ruthless with our finishing."
With the Leopards keeping a clean sheet, the past tournaments have set the team up for a solid position going into their last pre-district game.
"The season is going better than what we could have ever imagined going into districts," junior Reagan Matacale said. "We're finally realizing what we are capable of. The tournaments went very well."
Out of all three recent tournaments, the team won two. The loss was to Aledo, who was a state finalist two years ago.
Keeble said his goals for the season include a deep playoff run.
"Our goals are to win 15 games, win district and get to the second round of the playoffs," Keeble said. "More important than those goals are the process we go through to get to those goals. Following our core principles and doing the things we consistently talk about on and off the field will give us a chance to complete our goals for this season."