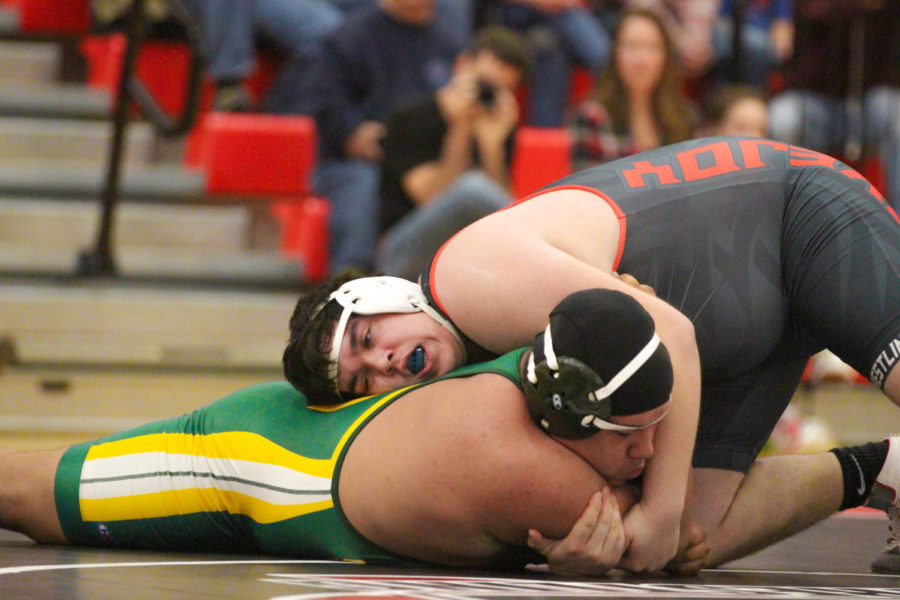 Grace Nguyen
The duals district championship for boys wrestling begins today at 5:30 p.m. at Sloan Creek Intermediate School.
Sophomore Dalton Braun is excited to see what the team could do and is eager for a chance at the team title
"The dual is important to me because I would like to see my team to win," Braun said. "We've never won districts before so that would be really cool."
Sophomore Jakob Underwood said he's confident in the team's chances.
"I think we have a pretty good chance at winning," Underwood said. "All of the guys on our team are really good so I'm excited to see what we can do."