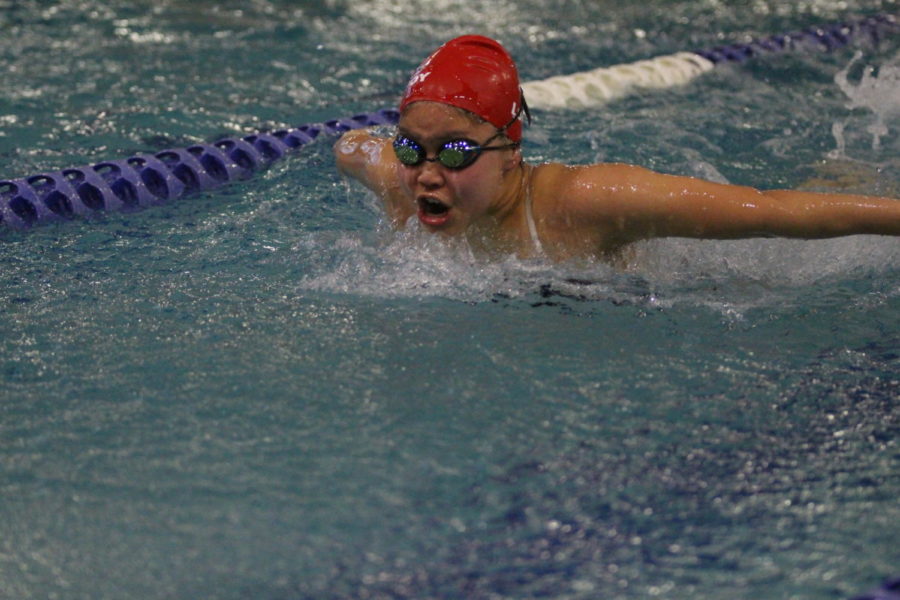 Cooper Meldrum
With a matchup against defending state champion Highland Park, the swim and dive team is slated to compete in the district meet this morning at the Don Rodenbaugh Natatorium.
Head coach Matt Franks highlighted his team's main objective for today's meet.
"We were second place on both the boys and girls sides last year, and if we swim well, we have an outside shot at winning the boys title for the first time in three years," Franks said. "The biggest things we are looking for is to advance as many of our swimmers as possible."
Among one of last year's district qualifiers was junior swimmer Jakob Feldman, who suggested that his experience could be a beneficial factor in the meet.
"I'm prepared and know what to expect when going into the meet, as well as the level of speed needed to get out of districts," Feldman said.
On the other hand, senior swimmer Alex Burns said she is motivated to improve upon her performance in the meet a year ago.
"Last year I was a little disappointed in my performance at districts," Burns said. "I got out in the 200 free but missed the 100 backstroke by one place. This year I'm seeded better, and I hope to drop time and get out of districts and into regionals in both events."
In addition to the swimming competitions, the Leopards will be sending junior diver Ana Laura Faoro, who is looking to punch a ticket to regionals with a strong performance.
"For this upcoming meet I want to try and beat my past 11 dive record, hopefully reaching 400 points total," Faoro said. "It's been a goal of mine this season."
Franks added that today's meet is just a beginning phase of what he hopes to be a run to the state finals.
"I feel confident that we will get more than 80 percent of our team to advance to regionals, which will help us be a top five team and advance several individuals and relays to state," Franks said. "That is the goal every season."