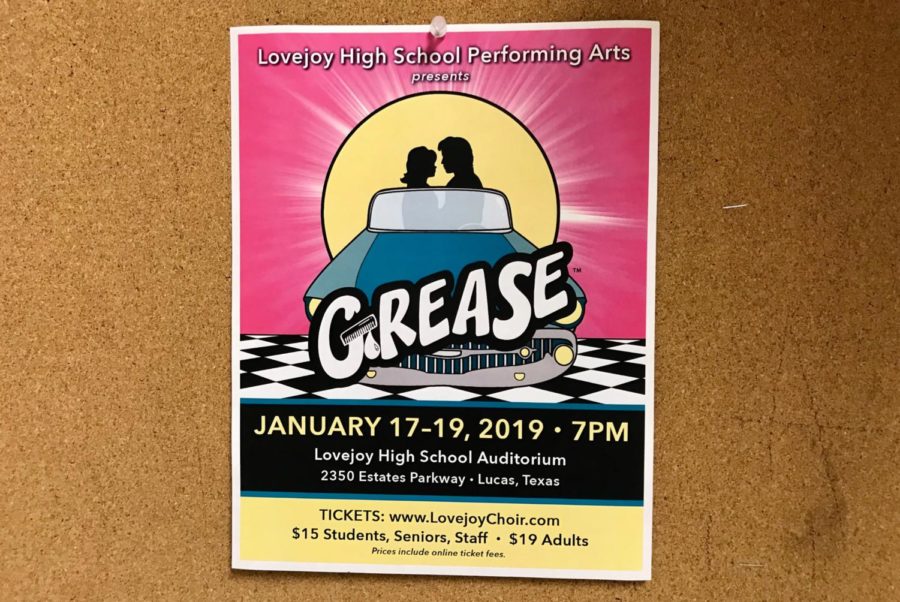 Shae Daugherty
Theatre and choir departments will perform their production of "Grease" on Jan. 17-19 at 7 p.m in the auditorium.
"We've been rehearsing since October," choir director Cathy Koziatek said. "First music, then adding blocking and finally putting everything together. We even worked over winter break."
Auditions began in Oct. 2018. Through a long process of reading lines and singing songs for specific characters, Junior Bryce Fuller will play Danny Zuko and Senior Adelyn Maruca will play Sandy Olssen.
"I'm most excited for opening night," Fuller said. "It is always so rewarding to finally show what we have been working on to other people and get to hear and see their reactions to the show."
The dances and songs in "Grease" require different techniques for previous productions like classics "The Sound of Music" or "Fiddler on the Roof." A live band of professional musicians will play the music in "Grease."
"This show is a must-see because it is different from anything else we have ever done before," Maruca said.
Tickets can be found on the Lovejoy Theatre website ranging from $15 for seniors, students, or staff and $19 for adults.
"It's unbelievable how much time is spent to produce something like this," Koziatek said. "But at the end of the day, it is all worth it."